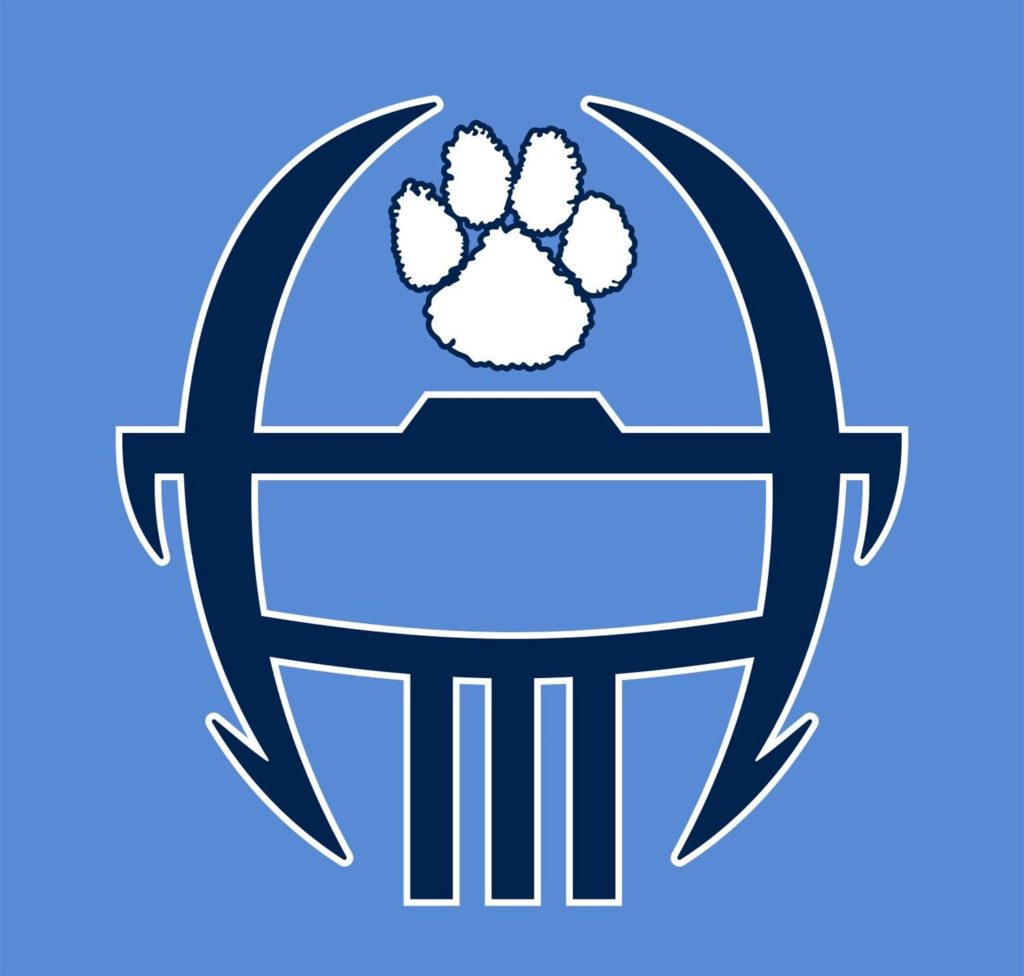 Note – Camden County Schools will be closed on Oct 11.
---
The Camden County Wildcats were supposed to make the trip to Moultrie Friday to take on the powerful Colquitt County Packers in the Region 1-7A opener for both football teams.
That bus ride has been put on hold, however.
That's because all games in the region have been postponed as the leauge schools and their respective communities brace for Hurricane Michael which will impact the area in the next two days.
Colquitt County has cancelled school for the rest of the week, actually.
So far, Camden plans to have schools in the county open as usual, though county officials will be closely monitoring the storm.
"I don't know if we will get to go out and practice (on Wednesday)," said Camden head coach Bob Sphire. "We should be able to get back out Thursday."
Sphire said Region 1 officials made the decision to postpone both of the Friday games in the four-team region during the day on Tuesday. In addition to Camden and Colquitt being scheduled to face off on Friday, Lowndes and Tift were set to also play Friday in Tifton.
Now, this week's games will be played next week. And accordingly, the remaining three league games for each team will be played over the three following weeks.
Originally, Camden and Tift were scheduled for a bye week on Oct. 26 before playing in the season finale against each other in Kingsland while Colquitt and Lowndes were slated to close out their regular seasons against each other on Oct. 26 before having the final week of the regular season off.
Lowndes and Colquitt were also off last week and thus had last week and this week to gear up for region play. Now, both teams will go two straight weeks without playing a game.
"Colquitt is still our next opponent," Sphire said. "The beauty of the region pushing things back a week is that things stay on course and everyone continues to work their game plan for the next game."
Camden finished out its non-region schedule last Friday with a 52-7 win over Colleton County (S.C.). The home win pushed the Wildcats' record to 6-1 for the season. Their only loss in the first seven games came in Game 2 when they lost 25-14 to Wren (S.C.) at Mercer University in Macon.
The Wildcats have already doubled their win total from a year ago when they finished 3-7 in their first season under Sphire who made a major overhaul in the program when he accepted the job prior to the 2017 season.
Sphire likes where the Wildcats are now as they go into the region schedule, but he says the approach to the season won't change as the team moves out of the non-league schedule and into the region slate.
"We've just got to stay with the process and try to get better at doing the things we do each day," Sphire said. "Regardless of who we play, we still have to go about our business the same way. We have to get better at what we do.
"But, I do feel good about the fact we can do things a lot better than we were doing them this time last year. We've been able to do more detailed things offensively like in the screen game and with route running, and defensively I wanted us to be able to play man coverages. We weren't very good at it last year, but we've gotten a whole lot better and still need to get even better."
Last season, the Wildcats failed to win a region game for the second consecutive year as they battled the other three heavyweight programs in the league. In order, they lost 27-6 at home to the Packers, 52-10 also at home against Lowndes and 21-10 at Tift to end the season.
This season, Sphire hopes Camden can be more competitive in all three games and hopefully change the results on the scoreboard, too.
"I'm excited about our team playing these next three games and seeing how much we have improved," the coach says.
Camden is the only team in the region not currently ranked in the state polls. Colquitt (7-0) is the current No. 1 team in Georgia's largest classification, Lowndes (6-1) is presently ranked No. 8 while Tift (5-2) is currently ranked No. 10.
Sphire chuckled when he was asked about the region.
"I certainly don't see it being down at all," he quipped.
Colquitt, the first region foe for the Wildcats, certainly appears to be as good as ever under veteran coach Rush Propst who has steered the Packers to three of the last four region titles, two state titles and four state title game appearances including last year when they lost to North Gwinnett, where Sphire coached before coming to Camden.
Colquitt has already faced a beast of a schedule, playing five ranked teams including fellow state and national power Grayson, highly-touted Trinity Catholic (Missouri) and Alcovy. Its closest game to date was the 26-14 win at Grayson on. Sept. 21.
When asked about this year's Packers, Sphire, who attended the game against Grayson, started his praise for the team by talking about All-American kicker and punter Ryan Fitzgerald.
"I don't know if the Georgia player of the year has ever been a kicker, but he is incredible," Sphire said. "He allows them to build their whole game plan around the kicking game, and no one really probably thinks of that.
"He kicks it in the end zone every time, so that minimizes their coverage on the kickoff team. He's averaging like 39 yards-plus on punts, and the only reason that's not higher is he is pinning people inside the 20-yard line or the 10-yard line.
"He's kicked eight field goals, four over 50 yards. Once they cross midfield, they're in field-goal range. If you stop them, he might back you up with a 65-yard punt. He's an absolute weapon."
Colquitt's Propst would agree. He has said Fitzgerald might be the best kicker in the country.
"They also have already blocked seven punts and a field goal," Sphire said. "They've got the most dominating special teams and kicking game in the state of Georgia."
That's just the beginning for the Packers who are ultra-talented on both sides of the football, too.
On offensive, Colquitt has a solid line and two running backs which might be the best one-two combination in the state. Junior Daijun Edwards is a four-star prospect who has scholarship offers from several Power 5 schools while senior Ty Leggett is also a major college prospect.
Edwards currently leads the Packers with 713 yards rushing and 13 touchdowns. He is averaging 6.4 yards a carry. Leggett, who was slowed earlier this season by a chest injury, has gained 416 yards and is currently averaging 8 yards per attempt. He has scored four rushing touchdowns and also has a pass reception for a score.
"They run the ball as well or better than anyone in the state," Sphire said.
Colquitt's quarterback is first-year starter Jaycee Harden. The junior has already passed for 1,110 yards and 14 touchdowns.
"They're the best every year at multiple spread formations," Sphire said. "They can change formations and sets and still play with great tempo. They do that better than anyone."
Defensively, the Packers are also loaded with college prospects.
One of those is 293-pound senior tackle Brian Merritt who stands out on tape, says Sphire. "He looks like he can bench press a house," the coach said.
Other standouts include senior linebacker-defensive back Rashard Revels who is committed to University of Alabama-Birmingham and senior safety Camari Louis who is committed to Kennesaw State.
"They've got a lot of linebacker bodies, and every one of them are athletic," Sphire said.
"If they aren't already the best defense in the state, they are when you combine them with the special teams which are top-shelf."
Following the game next week against the Packers, Camden will play at Lowndes on Oct. 26 and then host Tift on Nov. 2 at Chris Gilman Stadium in Kingsland.
The top three teams in the region standings are guaranteed a playoff berth, but the fourth-place team's fate will be determined using the state power rankings.