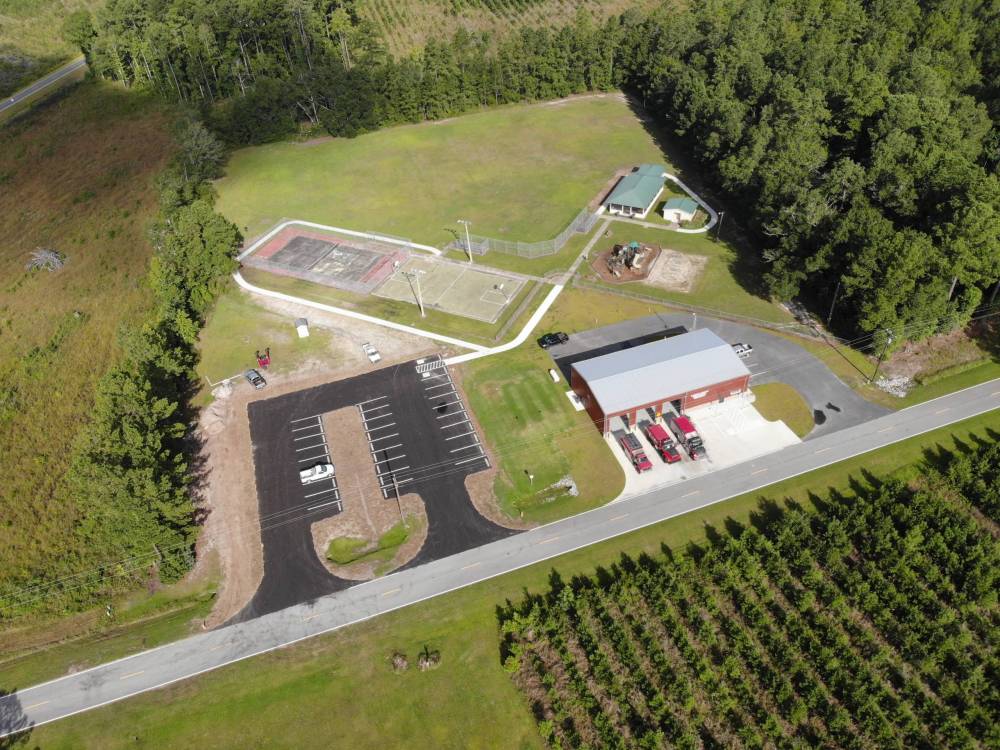 The Camden County Board of Commissioners have completed upgrades to a new parking lot for the Mary B. Smart Park located on New Post Road
in the Tarboro area of northwestern Camden County. This follows the construction of the new Firehouse 18 that opened in September 2019.

"We are so happy to complete this parking lot for Tarboro residents and are thankful for their patience during this period of construction and upgrades," said District 1 Commissioner Lannie Brant. "The new firehouse, and updates to the Mary B. Smart Park, are a point of pride for our entire community."
Special Purpose Local Option Sales Tax (SPLOST) funding paid for both the new Firehouse 18 and the new parking lot. The total investment is over $670,000 for both projects. Additionally, the Camden County Public Service Authority (PSA) recently added a walking trail to Mary B. Smart Park.