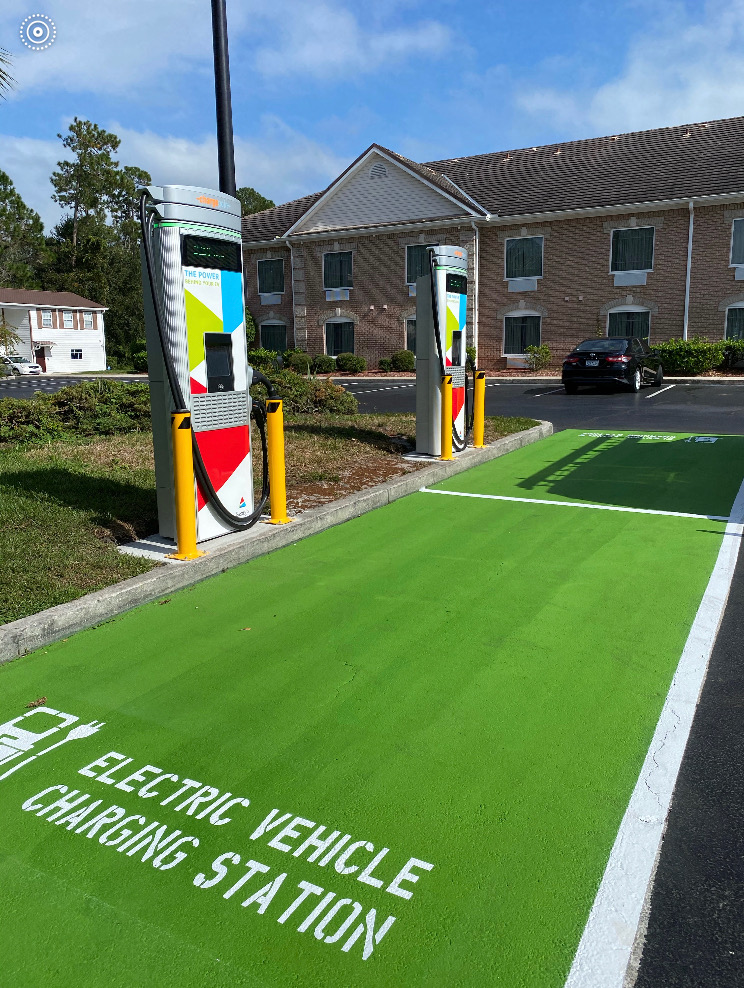 Georgia Power has recently launched a new electric vehicle charger in Kingsland and will provide complimentary charging through November 20th
Georgia Power has launched a new electric vehicle (EV) charger at the Best Western Plus at 1375 Hospitality Ave, Kingsland, GA 31548, filling a charging gap on I-98 between Brunswick and Jacksonville, Fla.
The charging station is capable of 62.5 kW output, and stations can pair together to offer 125 kW. Charging sessions require ChargePoint authorization, which is available at www.georgiapower.chargepoint.com
The installation represents the newest technology in EV fast chargers, offering charging speeds up to 125kW – adding 100 miles in 12 minutes – dual dispensers and power sharing capability. Earlier this summer, Georgia Power installed chargers in Columbus, Lavonia and Milledgeville. 
This gives Georgia Power 42 fast-charger installations. The company previously installed 41 fast chargers to serve the growing EV population in Georgia. Charging at the station will be complimentary to all drivers through Friday, November 20th.  
Georgia Power will invest $6 million over the next three years in fast-charging EV infrastructure for the public, further enabling electric vehicle adoption and connecting communities.
Georgia Power is committed to growing the electric vehicle market and is dedicated to providing customers with the resources they need to learn more about the benefits and potential savings of driving electric. Learn more at www.GeorgiaPower.com/EV.