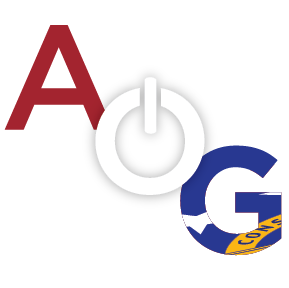 One of the beauties of working for a small business is the ability to exercise a point of personal privilege. Today I am doing that here on AllOnGeorgia in an effort to help a fellow small business.
---
Several  years back, during the heart of the blossoming liberty movement, I met Andrew and Cory Danner. I have always known them to be of strong, unwavering principles and conviction. Politically, I respect them very much. In more recent years, I have watched as the husband and wife duo, with the help of their two daughters and a few others, have grown their own small operation into a respectable business operation, Dirt Road Organics.
Dirt Road Organics is a speciality grocery store food service that provides organic and local produce, herbs, meats, cheese, yogurts, oils, and dry goods in South Georgia. I encourage you to read the story of their journey here, but the short version is this: Dirt Road Organics provides clean and healthy food options in Georgia's "food deserts" and encourages consumers to buy LOCAL from their area farmers. DRO now services 1,600 members and provides both pick-up locations and delivery services. They are the epitome of a small business.
But it doesn't matter if the economy is good, great, or thriving, sometimes small businesses hit bumps in the road. Dirt Road Organics has hit one of those bumps (or several, really) and while the Danners are not the kind to ask for help, right now they need it.
A U.S Bank study reported that  82% of businesses that fail do so because of cash flow problems, and cash flow don't just mean the amounts of money that are coming in and out: you have to take timing into account, too. So, a bump or two can take a considerable toll on a blossoming business.  
Here's a brief rundown of what happened with Dirt Road Organics in the last few months:
The company moved their sorting facility from Valdosta to Woodbine to expand into a bigger building. Their subletting tenant, another small business, wasn't able to make their rent payments for 5 months

The shortage meant less funds for marketing and for purchasing merchandise

In May, a trailer axle broke followed by the need to purchase of 4 new tires

A walk-in unit at a facility went out and Dirt Road Organics lost their yogurt inventory

Two generators for a refrigerated trailer broke; and

An entire freezer full of meat was lost
It couldn't happen at a worse time, either. Most consumers are out of town frequently on summer vacation, meaning sales are already down.
There are two options: Continue working and receive help from their neighbors OR fail, start something else, and become a statistic. The Danners aren't the type of people to fail, but I, like so many others in South Georgia, want to see them succeed. Small businesses are such an integral part of our economy – annually, they add more jobs than big businesses and, on average, 39% of new jobs come from businesses with fewer than 50 employees. The success of one leads to the success of many. That is evidenced by Dirt Road Organic's interaction with farmers all over.
About two-thirds of business survive 2 years in business, half of all businesses will survive 5 years, and one-third will survive 10. You can play a small part in making sure one business doesn't become a statistic, one business that affects so many others.
And not to get all political, but so many of us constantly preach that charities and neighbors should help people so government doesn't have to. Put your money where your mouth is and show that the defense to government intervention and assistance actually works.
The GoFundMe link is here. They've outlined their business plan to get back on their feet and how the money will be allocated. It's impressive and honest. 
You can visit the Dirt Road Organics website here and the Facebook page here.