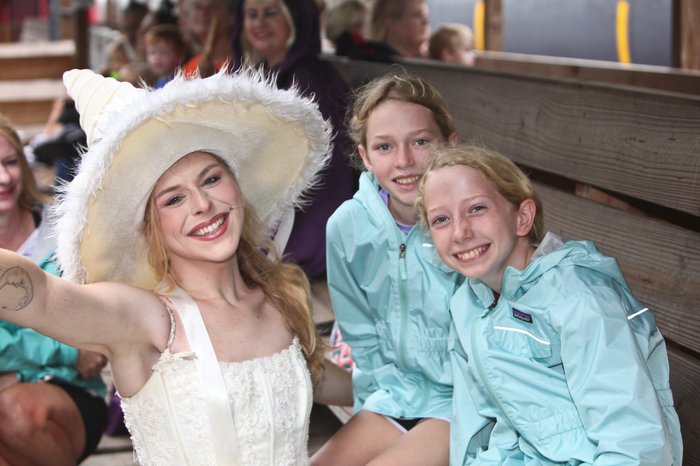 Kids of all ages will want to get in on the fun on the Halloween Express train rides October 24 & 31 in St. Marys, Georgia.

As passengers ride the rails through woodlands and marshlands, Halloween entertainment abounds. Then at the midway, the real show comes alive when Halloween characters compete to see who will reign over Halloween 2020. Train passengers have the final vote.
Barbara Ryan, entertainment director for St. Marys Express, said, "On the Halloween Express, we go back in time and reclaim the traditions of yesteryear with lots of family fun and levity."
Ryan said the Halloween Express characters will be more comical than scary.
"As usual, we expect an early sell-out for these excursions," Ryan said. "The Halloween Express has always been one of our most popular events with children and adults."
Train passengers can also enjoy free admission to the St. Marys Railroad Museum at the train station.
The Halloween Express departs from Theatre by the Trax, 1000 Osborne Street in St. Marys, at 10am, noon, and 2 pm on October 24 & 31. Tickets are $20 for adults and $14 for children 3 to 12. Children 2 and under ride free. Tickets should be purchased in advance at www.stmarysrailroad.com, or by calling 912-200-5235. Groups of 10 or more should call 912-729-1103 for a discount code.
A much-loved feature of the Halloween Express is the AT THE THROTTLE EXPERIENCE where guests can actually run the locomotive. Those interested in the AT THE THROTTLE EXPERIENCE should call 912-729-1103 for reservations. AT THE THROTTLE tickets are $150 and you must be 16 years old or older to participate.