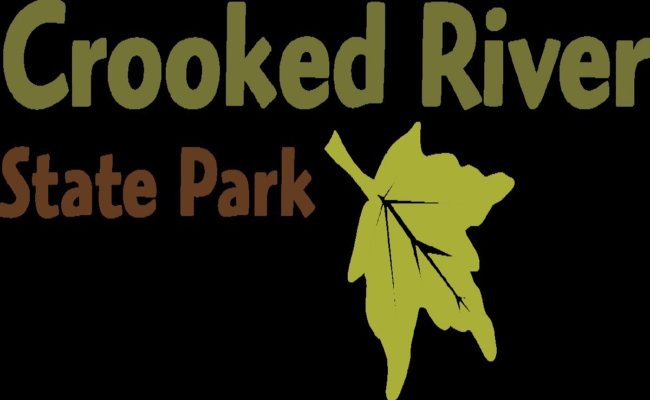 Located near to St. Marys, Crooked River State Park is a great place for a day outing, an extended camping stay or even an outdoors wedding! A beautiful coastal setting, this Georgia state park consists of over 500-acres. Take the kids for a picnic, then let them burn off some energy by running one of the flat trails. Spend some time getting back to nature with a day or two of camping at the Pioneer campsite. Relax out on the water with a kayak, boat or paddle trip.
Open daily from 7:00 a.m. until 10:00 p.m., Crooked River features plenty of miles of water for kayaking, boating and canoe expeditions; walking/hiking/running trails through the woods and plains as well a quiet campground.
The visitor's center features a variety of reptiles on display, and there are different activities for kids that take place during the summer. A monthly homeschool group is also available within the visitor's center.
For campers, there are tent sites for rental. For those who don't want to completely 'rough it', there are cabins for nightly and weekly rentals as well. Here's the lodging breakdown:
Cottages, ranging from two bedrooms to three bedrooms
62 Tent, Trailer & RV Campsites
1 Pioneer Campground
4 Picnic Shelters
2 Group Shelters
Cabins range from two and three bedrooms, some pet-friendly. The two-bedroom cabins can house up to 8 guests, while the three -bedroom cabins can sleep up to 10. One two-bedroom and one three-bedroom cabin is ADA-accessible.
There are four miles of hiking trails available, on four different trails; Palmetto Trail, Sempervirens Trail, River Trail and the Bay Boardwalk Trail.
The Palmetto Trail is 1.5 miles in length and is located within the open woods. This trail allows for catching views of bluebirds, osprey, woodpeckers and other birds, along with gopher tortoises and the endangered indigo snake.
Large oaks and hickories canopy the Sempervirens Trail throughout the nature loop section of trail. Animals that might be spotted include raccoons, armadillos, and feral hogs.
As the name suggests, the River Trail will lead down to the marsh. Just a few hundred yards in length, and with a beautiful background of the Crooked River and Golden Marsh Grasses, this trail leads to a great spot for bird watching or fishing.
The Bay Boardwalk Trail provides a path over the water that leads to a wetland dominated by two tree different tree species: Loblolly Bay and Swamp Bay. Take in the sights and sounds of Georgia's coast while meandering down the boardwalk.
Other activities including biking and bike rentals, bird watching on the Colonial Coast Birding Trail, Miniature Golf (for a fee), geocaching, guided kayak trips and boating (private boats as well as rentals).
There is a $5.00 parking fee, for each car. Annual passes are available to purchase. Make a reservation for a group or picnic shelter, campsite or cabin by calling 1-800-864-7275. Reservations can also be made by clicking here.
For questions about the park, or for more information about selecting Crooked River State Park as a unique wedding destination, reach out to their office at 912.882.5256
Crooked River is located at 6222 Charlie Smith Senior Highway in St. Marys. GPS Coordinates are N 30.8422056 | W -81.5524702