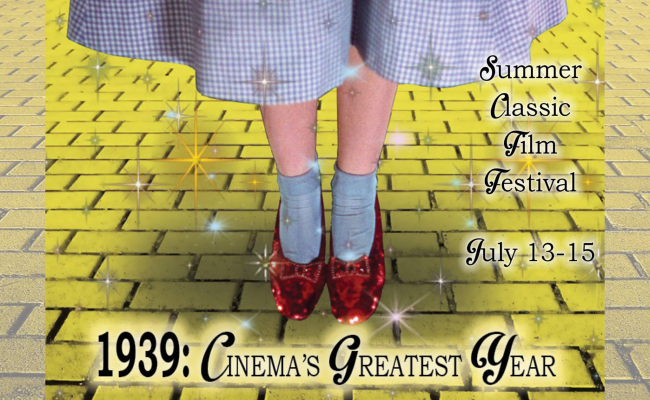 The Golden Isles Arts & Humanities has put together a full weekend of celebrating classic films. The Summer Classic Film Festival presents "1939-Cinema's Greatest Year".

There will be three screenings between the dates of July 13-15, within the 1939 theme.
The weekend will kick off at 6:30 p.m. with a scheduled talk about the "greatest year in Cinema".  The discussion will be followed by a screening of Destry Rides Again.
Saturday, July 14th will house two screenings, 'The Women' at 3:00 p.m. and 'The Wizard of Oz' at 7:00 p.m.
Sunday the 15th will provide the opportunity to watch Margaret Mitchell's classic, 'Gone With the Wind' on the big screen. Intermission will double as a meal break, with catering provided by Indigo Coastal Shanty.
There are a variety of tickets, and reservations need to be in by July 10th, at midnight. Individual tickets can be purchased at showtime at the door. Here's the ticket options:
Weekend pass with Sunday meal- $35 per person
Weekend pass without meal- $20 per person
Sunday meal and movie- $18 per person
Individual movie tickets- $7   per person
Free popcorn will also be provided for each movie.
Tickets and reservations can be made via this link. For just the Sunday movie and dinner, you can purchase online, but reservations can be taken over the phone by calling 912.262.6934.
The weekend of classic cinema favorites will be held the Golden Isles Arts & Humanities building that is located at 1530 Newcastle Street in Brunswick.
For more information, visit the company's Facebook here.
Other events from the Golden Isles Arts & Humanities include exhibits at the Ritz Theatre Gallery. Aligned with Brunswick's First Friday events, guests to the exhibit have the chance of a meet and greet with the theatre's special artist from 5:00 to 8:00 p.m. on the first Friday of each month. The Ritz Gallery is free and open to the public Tuesday through Friday, from 9:00 a.m until 5:00 p.m., or by appointment.