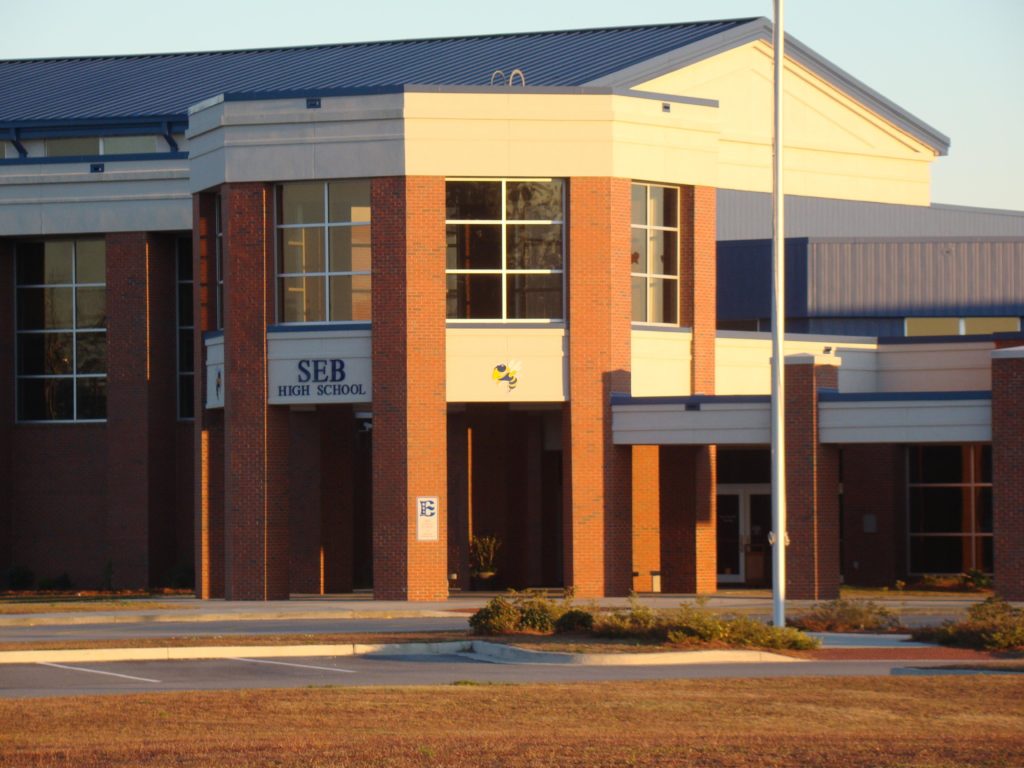 Little Jackets STEM Garden & outdoor classroom was one of 545 projects selected nationwide

Southeast Bulloch High School's pre-kindergarten class has received a $3,855 Lowe's Toolbox for Education grant for its Little Jackets STEM Garden and outdoor classroom. The project was one of 545 selected by Lowe's in 2019. This will provide the school's youngest students with a broad variety of learning experiences to develop their social, emotional, language, and motor skills, as well as hands-on activities that build an early interest in principles related to science and math. These facilities will also be available to high school classes when not in use by the Pre-K class.
"The Lowe's Toolbox for Education program delivers on Lowe's commitment to improve the educational environment for students across the country," said Maureen Ausura, chairwoman of the Lowe's Charitable and Educational Foundation. "We're honored to work with Southeast Bulloch High School's Pre-K to support the needs of our local students, teachers and families."
Led by Pre-K Teacher Stacey Cowart and Pre-K Paraprofessional Laura Lewis, Southeast Bulloch's pre-kindergarten class serves 22 children, and is one of Bulloch County Schools' 11 sites. The school district serves 438 pre-kindergarten children in 20 classrooms which are housed at its nine elementary schools and two of its three high schools. All of its elementary school sites feature STEM labs in which Pre-K children receive innovative STEM-focused learning activities at least once per week.
The SEB High Pre-K class also serves as a learning lab for high school students, who are enrolled in Early Childhood Education and Teaching as a Profession courses as part of the Education and Training career cluster within the school district's Career Technical & Agricultural Education program. Jackie Merrill is the teacher who leads these courses at SEB High and partners with Cowart to benefit their students.
Since its inception in 2006, Lowe's Toolbox for Education has provided nearly $45 million in grants to more than 10,000 schools, benefiting more than six million school children. Grants are available to K-12 public schools in the United States for a wide range of improvement projects. Schools may be eligible to receive Toolbox grants up to $100,000. Parent groups and educators can apply by visiting ToolboxForEducation.com.
Since 1957, the Lowe's Charitable and Educational Foundation has helped support the communities it serves through programs that focus on K-12 public education and community improvement projects. Since 2007, Lowe's and the Lowe's Charitable and Educational Foundation together have contributed more than $225 million to these efforts.