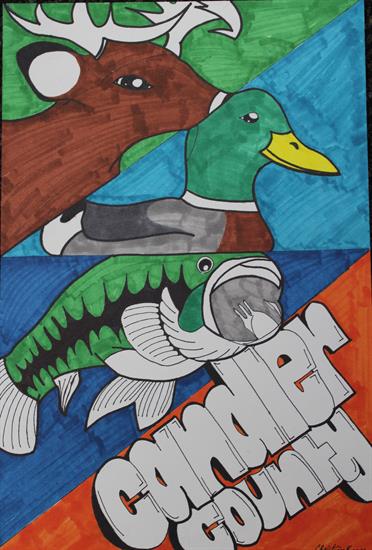 U.S. Congressman Rick W. Allen (GA-12) announced the 2020 High School Congressional Art Competition.


Every year, Members of the U.S. House of Representatives sponsor a nation-wide high school arts competition. This contest is open to all high school students (9th – 12th grade) in Georgia's 12th district. The winning piece will be displayed for one year in the U.S. Capitol, and its student artist will receive an invitation to travel to Washington D.C. to attend the national winners' reception.
"The Congressional Art Competition provides high school students in Georgia's 12th District with the opportunity to display their art for the country to see in the U.S. Capitol," said Congressman Allen. "I look forward to seeing submissions from our young artists and encourage all interested high school students to take part in this special tradition."
Submitted artwork must be original in concept, design, and execution and must depict a scene from the 12th District of Georgia. All artwork must be submitted by April 15th at one of the following six drop-off locations:
Augusta District Office: 2743 Perimeter Parkway, Bldg. 200, Suite 105, Augusta, GA 30909 (9 am – 5 pm)
Dublin High School: 1127 Hillcrest Parkway, Dublin, GA 31021 (8 am – 3 pm)
Appling County High School: 482 Blackshear Highway, Baxley, GA 31513 (8 am – 3 pm)
Vidalia Heritage Academy Upper School: 207 East Second Street, Vidalia, Georgia 30474 (8 am – 3 pm)
Statesboro High School: 10 Lester Rd, Statesboro, GA 30458 (8 am – 3 pm)
Emanuel County Institute: 102 S College St, Twin City, GA 30471 (8 am – 3 pm)
For more information and official rules, please visit: https://allen.house.gov/constituent-services/arts-competition.htm. If you have any additional questions, please contact Christine Rhodes in our Augusta District Office at (706) 228-1980 or Christine.Rhodes@mail.house.gov.