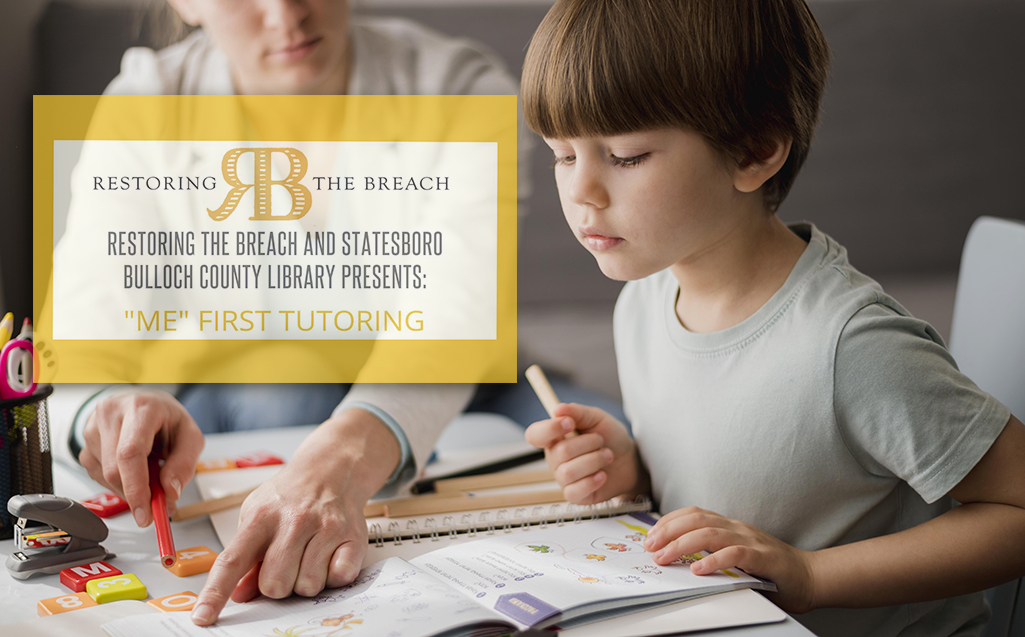 Registration is now open for "Me" First Tutoring, presented by Restoring the Breach and Statesboro Bulloch County Library.

The program is for grades K – 12, is free, and will be available September 6, 2022 – April 27, 2023 at the Statesboro Bulloch County Library, 124 S. Main Street. The program will be every Tuesday and Thursday, 5:00 pm – 6:30 pm, throughout the semester.
"As a new requirement for all pre-registered "Me" first tutoring students, we are introducing the service learning aspect of our tutoring program! Moving forward each student will be required to attend at least two (2) community service events with Restoring the Breach, Inc. throughout the semester. It is our hope that this program encourages each of the students to learn the importance of being active and engaged in one's community. We are also requiring that each student present their progress reports and report cards throughout the semester. This will help us to ensure the quality of the tutoring program as well as helping us to focus on each students individual needs."
Register HERE.