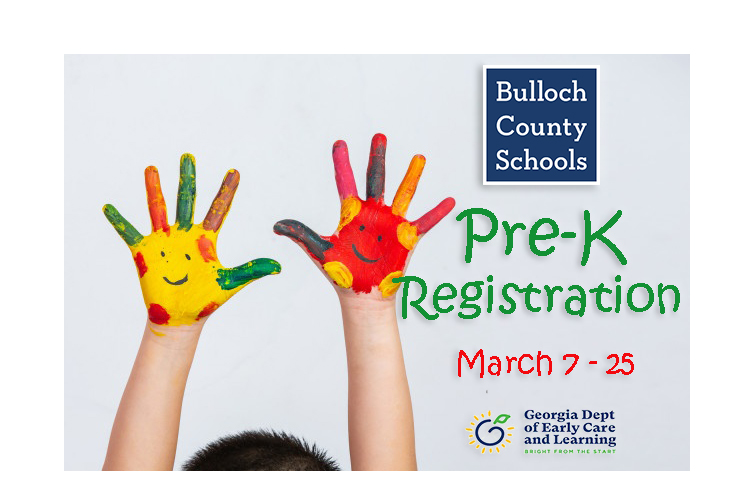 Registration for Pre-Kindergarten for the Bulloch County School District is March 7 – 25. Lottery drawings will be held on April 15.


From Bulloch County Schools website:
Bulloch County Schools is a Georgia Pre-Kindergarten partner. We host classes in each of our nine elementary schools and in two of our high schools. 
Overseen by Bright from the Start, Georgia's Department for Early Care and Learning, these lottery-funded educational programs help prepare children for Kindergarten using state-approved Pre-k Standards and curriculum.  
Across the district we have a total of 11 Pre-kindergarten sites, with a total of 20 classrooms, and space for 436 children. Our Pre-K classes are for the full school day. Classes follow the same Bulloch County Schools calendar as our K-12 classes. 
Beginning March 7, registration will be available online HERE.