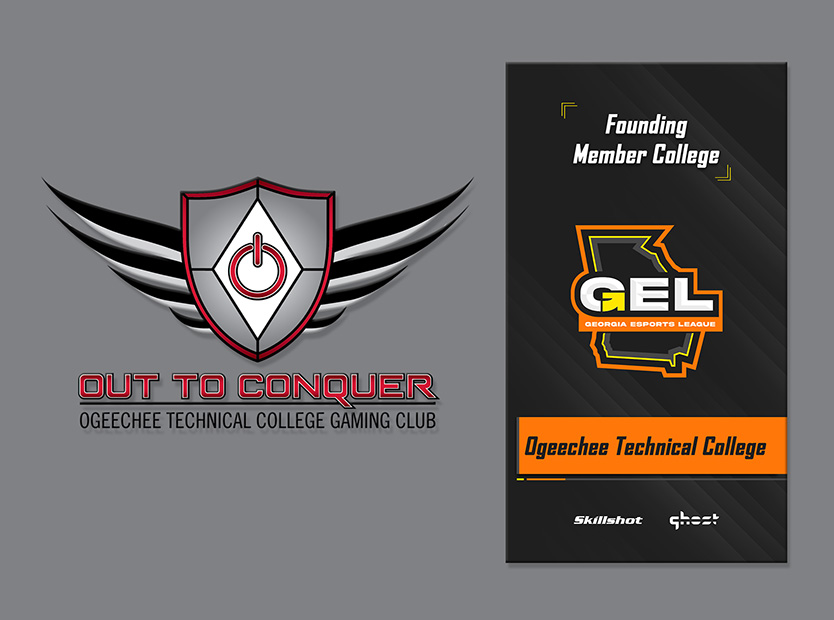 Ogeechee Technical College (OTC) and Skillshot Media (Skillshot) have signed a new agreement toward a shared goal to support an esports program at OTC that will field a team in at least one of the games supported by the Georgia Esports league (GEL) for the 2022-2023 season.


"Partnering with the Georgia Esports League leverages workforce development into creative career options for our students in video game, esports and digital entertainment industries," said April Burkes, Data Quality Manager, and primary advisor for OTC's gaming club, Out To Conquer. "Out To Conquer members are enthusiastic about gaining access to an esports league yielding competitive events. This partnership is a victory."
The agreement with Skillshot, signed in late November, will provide the College with options to implement esports, gaming, digital media curriculum, explore esports research cooperation opportunities, and connect to the gaming industry for student internships and jobs. Skillshot is the owner and operator of the GEL, a comprehensive esports solution run in partnership with the Georgia Film Academy.
"The partnership with Skillshot will help us work toward getting back into competitive Esports," said Terry Hand, OTC instructor, and advisor for Out to Conquer. "Esports is still a relatively new concept, and it is exciting for OTC to be a part of this growing industry."
---