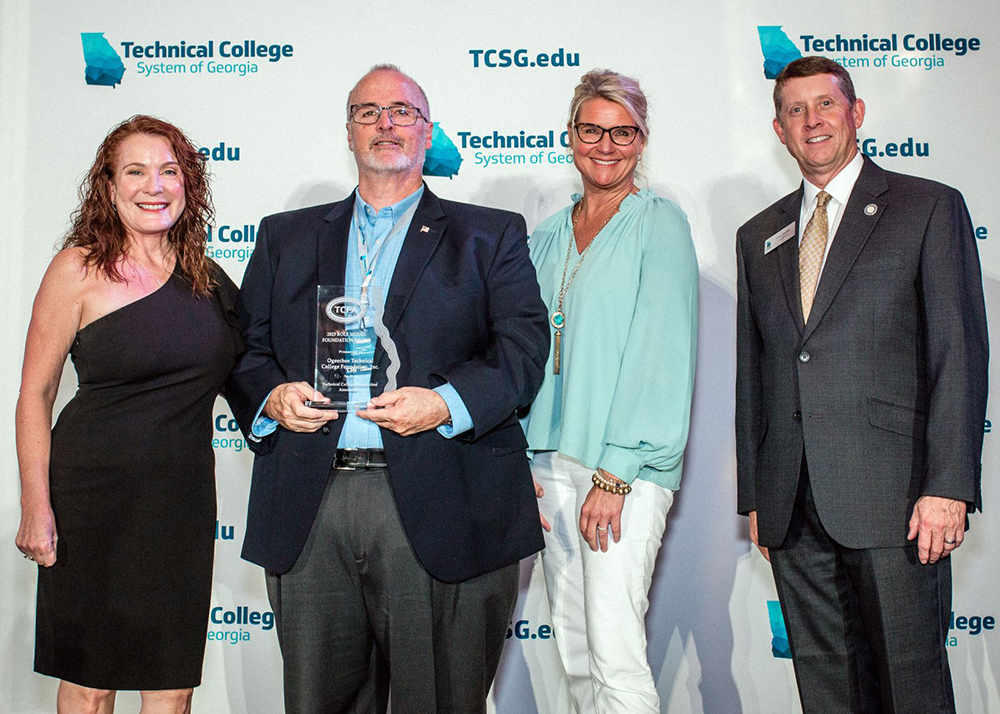 The Ogeechee Technical College Foundation Board of Trustees recently received an award during the annual Technical College System of Georgia (TCSG) Leadership Conference in Savannah for attaining role model foundation board certification from the Technical College Foundation Association (TCFA), marking the second consecutive year for this distinction.

"It is an honor to have such an outstanding Board of Trustees," said VP for College Advancement, Michelle Davis. "This award is a testament of their desire to see our workforce flourish through technical education at OTC."
The esteemed TCFA Role Model Foundation Board Certification serves as a prestigious acknowledgment conferred upon TCSG foundations exemplifying superior standards in nonprofit governance, adept board management, and operational efficiency. Each board is steered by an engaged board of trustees deeply involved in the foundation's growth, while also prioritizing the professional development and active involvement of trustees, executive directors, and college advancement personnel at the state level.
Members of the OTC Foundation 2023 Board of Trustees include: President Evan Brower, Vice President Jenny Foss, Chad Avret, Lagina Evans, Adam Kennedy, Ken Austin, Holly Durrence, Joel Hanner, Marty Holder, Dr. Diana Holland, and John Scott.
---
OTC