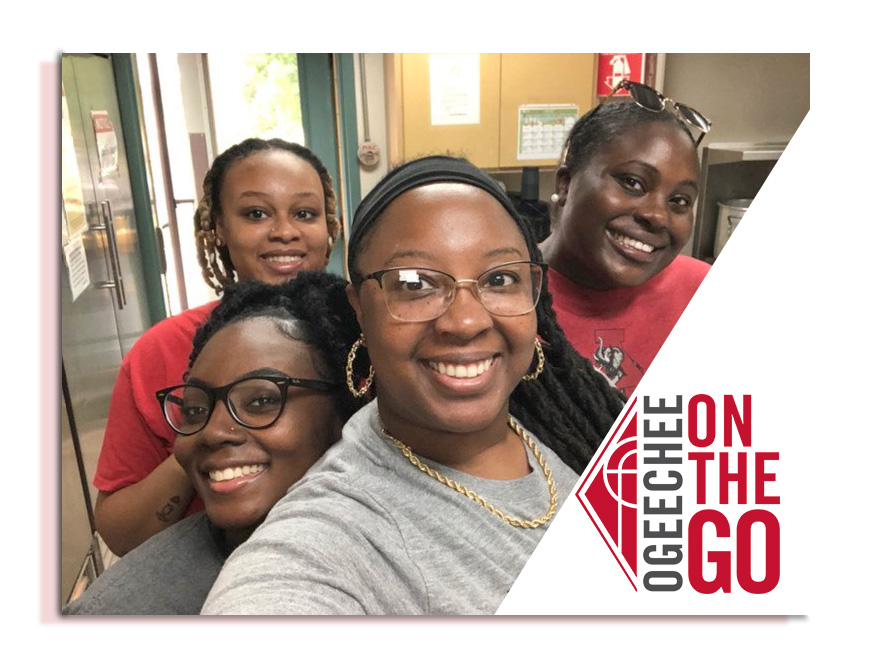 Ogeechee Technical College recently sponsored Statesboro Soup Kitchen at First United Methodist Church, where several OTC students and staff volunteered through Ogeechee on the Go.

On Saturday, April 16, 2022, Ogeechee Technical College sponsored the Statesboro Soup Kitchen at the First United Methodist Church in Statesboro.
Volunteers from the Student Leadership Council, Dental Assisting, and Student Support Services served a meal of spaghetti, green beans, and cookies to over 460 people.
"Now, more than ever, food insecurity is prevalent in our community," said Beckie Snyder, Administrative Assistant for AVPSA. "It's an honor and a pleasure to spend a little time on Saturdays throughout the year to assist those in need."
The Soup Kitchen is open from 11:00 a.m. – 1:00 p.m. every Saturday for service.
Ogeechee on the Go is the name of Ogeechee Technical College's community service initiative. OTC students and employees routinely participate in projects designed to support worthwhile causes within the community.