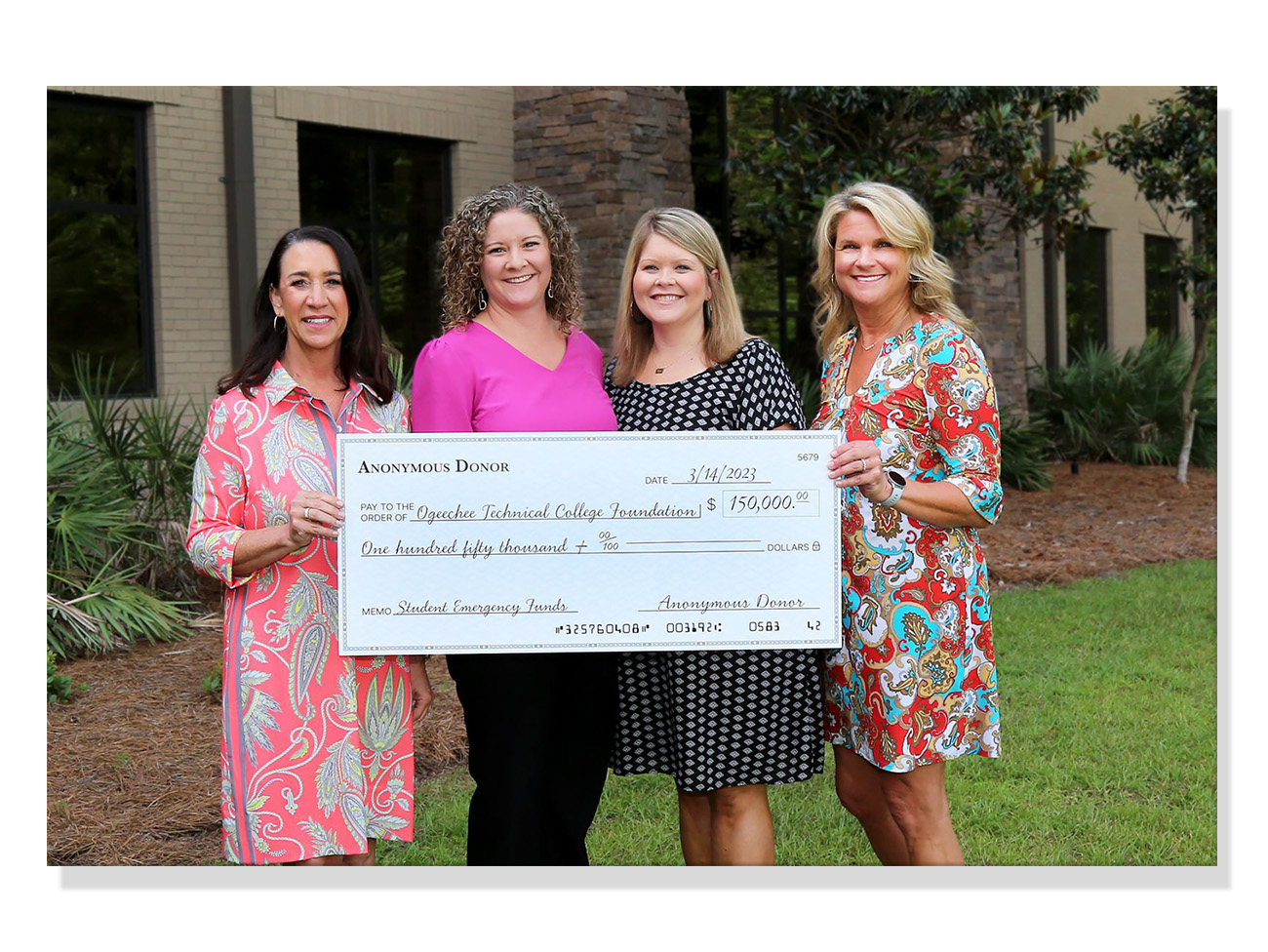 The Ogeechee Technical College Foundation, Inc. acknowledges with gratitude a generous commitment from an anonymous donor in the amount of $150,000 to be used to provide emergency assistance to students.

"I understand the importance of technical education in our community, and I am concerned about young parents, whether married or single, getting an education and not having the financial means to do so," said the donor. "I wanted to help those who struggle financially and help them learn a skill that could effectively have a generational impact for their family."
The donor, inspired by the 2023 iGot campaign, made the decision to endow the $150,000 for student emergency funds. The timing of the gift helped the 2023 iGot campaign to eclipse the one-million-dollar mark.
"I am always amazed at the benevolence of donors," said Michelle Davis, VP for College Advancement. "This donation will have a longstanding impact and will remove financial barriers for our students when life throws them obstacles that require them to seek emergency funding to finish their education."
The Lending Library and Student Support Program allow students to apply for textbook loans and financial assistance for tuition, fees, and emergent issues, such as limited transportation funds. Students who receive the funds will be vetted through the Division of Student Affairs.Preference is given to students who are nearing the end of their academic program and have not received financial assistance from Emergency Assistance during the current fiscal year.
The Ogeechee Technical College Foundation exists to assist Ogeechee Technical College in achieving and maintaining a high-quality program of post-secondary education and community participation, to raise funds, and to make contributions to educational programs of Ogeechee Technical College counties (Bulloch, Evans, & Screven). To give to the Ogeechee Technical College foundation please visit www.ogeecheetech.edu/give.
---
OTC