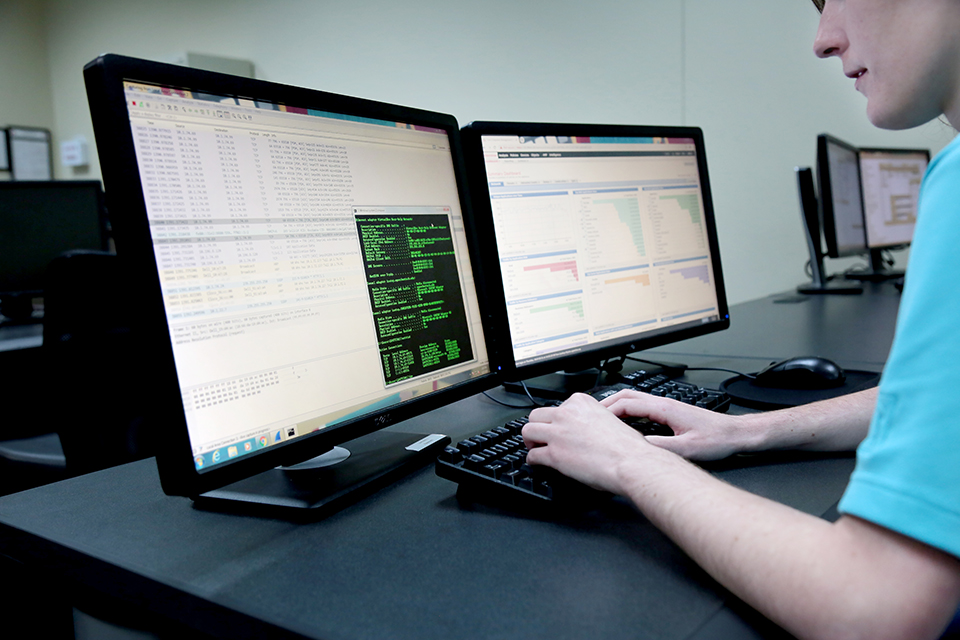 Ogeechee Technical College (OTC) and Kennesaw State University (KSU) have signed a new agreement to create seamless transitions for students pursuing a career in Cybersecurity.

The agreement is designed to facilitate the transfer of credits earned in the Cybersecurity Associate of Applied Science Degree at OTC into the Bachelor of Science in Cybersecurity eMajor degree program at KSU.
"Cybersecurity is a rapidly expanding career field in the southeast," said Dr. Ryan Foley, Executive Vice President for Academic and Student Affairs. "Our partnership ensures that our graduates will continue to receive the training they need to be excellent analysts and meet the cybersecurity needs of our region."
The agreement, signed in late August, will be in effect for at least three years and renewal of transfer plans with appropriate content changes will be done on an annual basis.
"We are pleased to enter this partnership with Ogeechee Technical College that provides students with a clear path to earn a coveted degree in Cybersecurity," said Mike Whitman, Executive Director and Professor of Information Security and Assurance at KSU. "With demand for Cybersecurity professionals skyrocketing across Georgia and the U.S., we are working together to prepare the next generation of the Cybersecurity Workforce to counter threats and reduce cybersecurity risks for organizations and their information. The academic partnership between OTC and KSU is a strong step in that direction."
---
OTC