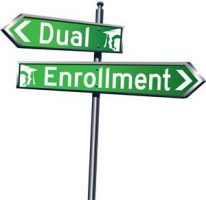 Official figures released recently show that a growth in dual-enrollment students, new transfer, fully online and overall graduate students helped Georgia Southern University begin to reverse its latest enrollment trend.

Georgia Southern's official enrollment for Fall 2019 is 26,054, which is just 1.3 percent down from Fall 2018. In terms of overall enrollment, Georgia Southern remains the 5th-largest university in Georgia, and the largest institution south of Interstate 20.
Enrollment increased at 11 institutions, while 13 had a decline and 2 were relatively flat. The headcount enrollment for the 26 institutions of the University System of Georgia (USG) in Fall 2019 was 333,507, representing an increase of 1.5 percent (4,795 students) over the Fall 2018 enrollment of 328,712, according to USG's Fall 2019 Semester Enrollment Report. Enrollment patterns varied by institution across the USG. Headcount enrollment grew by 3.8 percent in research universities and 1.8 percent in comprehensive universities. Enrollment declined by 1.2 percent at state universities and 2.5 percent at state colleges.
"Enrollment is, and will continue to be, our No. 1 priority," said President Kyle Marrero. "I'm pleased with the work we have done in the last six months to mediate any decline, and I'm more excited than ever about our future."
Here's a comparison of Fall 2018 to Fall 2019:
| | | |
| --- | --- | --- |
| | 2018 | 2019 |
| Total | 26,408 | 26,054 |
| Dual Enrollment | 583 | 721 |
| Freshmen | 5,674 | 5,440 |
| Sophomore | 5,232 | 5,095 |
| Junior | 5,003 | 4,907 |
| Senior | 5,931 | 5,869 |
| Graduate | 3,278 | 3,339 |
Marrero said there are plenty of reasons to be optimistic. As officials implement a detailed strategic enrollment plan and combine it with a brand refresh and expanded marketing campaign, he expects Georgia Southern to be able to better tell its story in a very competitive marketplace. He also said the university is enhancing its academic programs aligned with the region's market needs. As examples, he noted new degree programs in hospitality, coastal sustainability, education, and expanded offerings in health sciences and logistics.
"It's important for everyone to understand the role we all play in marketing our university and ensuring enrollment success, Marrero said. "From our alumni to our faculty and staff, to our community members and partners, to our students – these relationships and interactions tell the Georgia Southern story and will ensure future relevance and growth.  Our greatest times are ahead of us as we write the story of the new Georgia Southern."
The enrollment numbers were released in the USG's "Fall 2019 Semester Enrollment Report," which breaks down enrollment by institution, class, race and ethnicity, in-state, out-of-state and international students, as well as gender and age. The full enrollment report is available here.