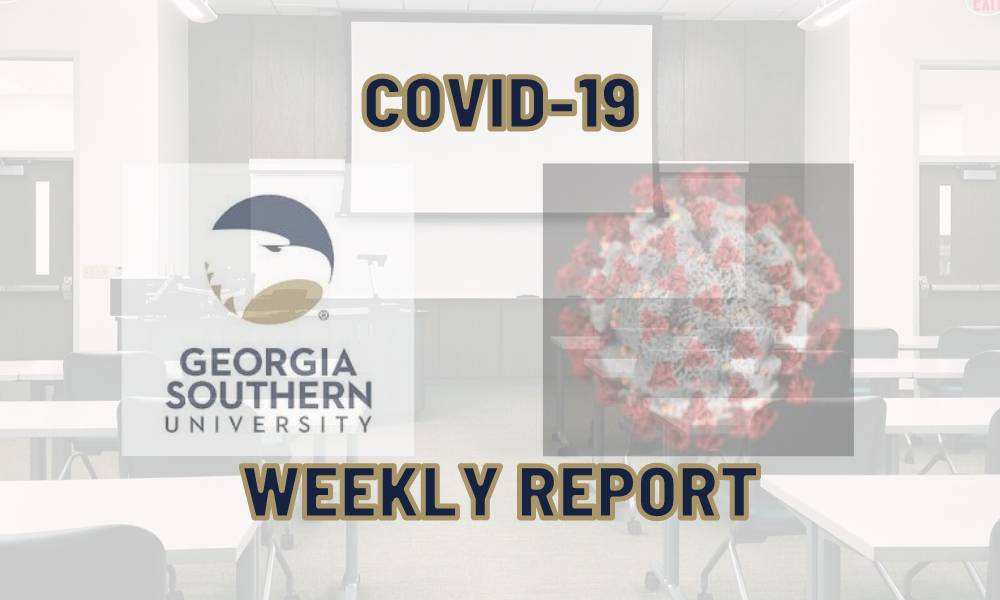 Total confirmed positive cases for week of 8/24/2020 to 8/30/2020 = 129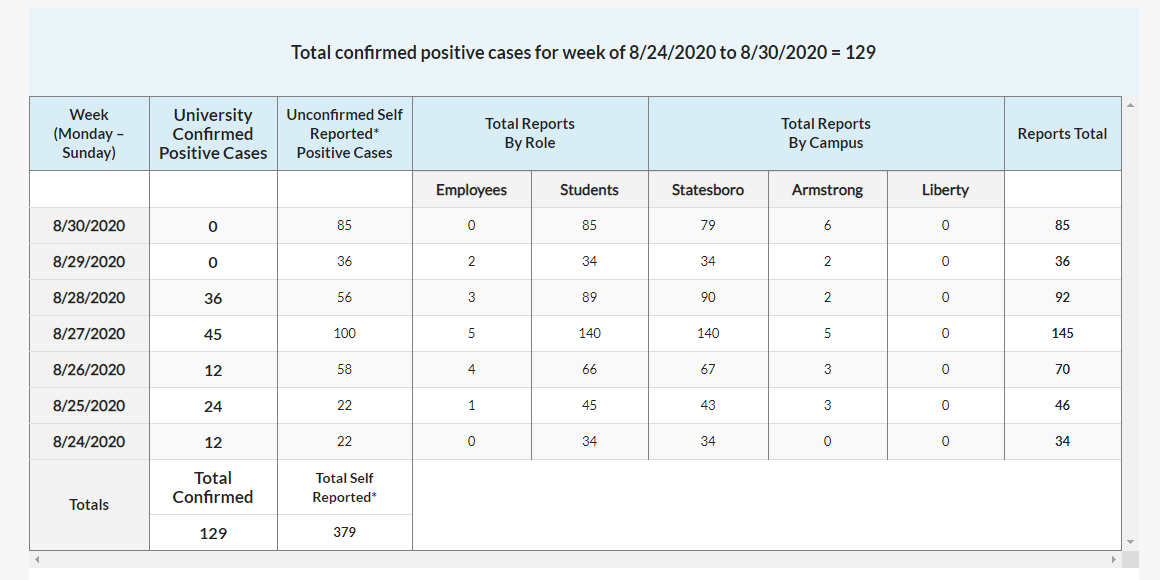 Georgia Southern also issued the following statement with the most recent report:
The report below shows an anticipated rise in confirmed and self-reported cases after completion of the second full week of classes on our campuses. As an institution of nearly 27,000 students and 3,350 employees, positive reports represent a very small proportion of our overall university population. These cases are primarily concentrated within the student population on the Statesboro campus. While we have been pleased with how the university community is complying with public health guidelines on our campuses, we must remain vigilant in our efforts if we want to continue the semester as we have started.
Georgia Southern diligently tracks and reports both university confirmed and self-reported positive cases to ensure timely contact notification and to mitigate the spread of the virus amongst our population. This report should not be compared to other institutions that report only confirmed positive cases.
Proactively, we are reminding students to exercise responsibility both on and off campus­—to wear face-coverings, remain socially distant from others, and wash their hands frequently. We applaud our student groups who have stepped up to support these efforts and to encourage responsibility within their social networks.
University leaders are continuously assessing internal and external public health and safety factors, operational efficiency, and continuity of curriculum and service delivery to our students. We remain in frequent communication with the Georgia Department of Public Health, regional healthcare administrators, local government and community leaders, and the University System of Georgia.