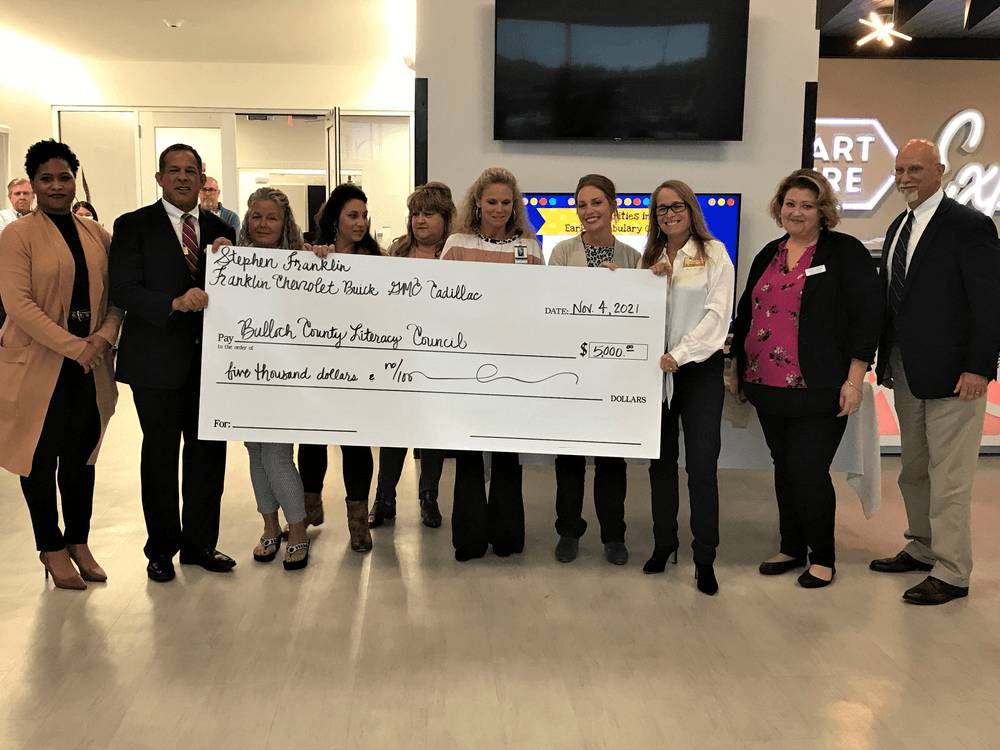 Franklin Chevrolet recently sponsored the Bulloch County Literacy Council's Bulloch READ project at the $5,000 level. 

Stephen Franklin, vice-president of the local dealership, attended the Bulloch County Literacy Council's "The Need to Read" kick-off event on Nov. 5, at Bulloch Solutions' new Buckhead Drive location in Statesboro, to present the check to Literacy Council members.
"Reading opens up your life, and we need to do as much as we can do to get kids reading and help the community," Franklin said.
The funds will be used to support the Literacy Council's Bulloch READ project to increase Kindergarten readiness for children birth through Pre-Kindergarten and to support the improvement of literacy levels for all children in Kindergarten through fifth-grade.
Franklin Chevrolet joins other businesses and individuals like Georgia Power, Whitfield Signs, Statesboro Real Estate & Investment, Bulloch Solutions, and Micheal and Vivian Summers and others who have invested in improving literacy in Bulloch County.
For more information, about Literacy Council events and initiatives, visit their website or contact Crystal Simpkins, director of early learning and literacy at Bulloch County Schools by email or 912.212.8892.
---
Bulloch County Schools