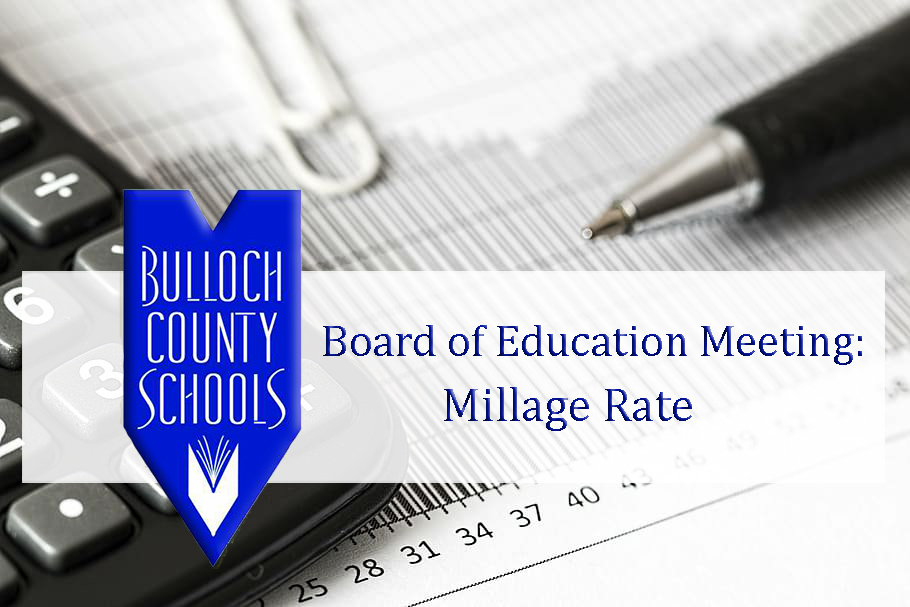 The Bulloch Co Board of Education will vote on the millage rate, as well as discuss the continued roll back of the rate, at an August 12 meeting.

The Bulloch County Board of Education does hereby announce that the millage rate will be set at a meeting to be held at the Bulloch County Board of Education Central Office on August 12, 2021, at 6:30 p.m., and pursuant to the requirements of the Official Code of Georgia (O.C.G.A.) Section 48-5-32 does hereby publish the following presentation of the current year's tax digest and levy, along with the history of the tax digest and levy for the past five years. 
To see more information related to the school district's financial accountability and efficiency, visit the Financial Mangagement and Efficiency area of the district's website under the Business Services tab.