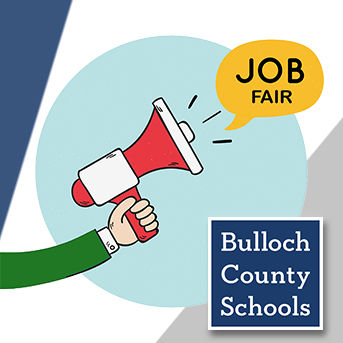 Bulloch County Schools will be hosting its annual Employee Recruitment Fair on Saturday, February 4, 9:00 – 11:00 am, at Statesboro High School. The fair is for all job types.

Come meet school administrators and hiring supervisors and learn about the district and its schools.The event is the kick-off to the main hiring season for the 2023-2024 school year. It's open to interested applications for all job types both for current and future openings. See openings HERE.
This year for certified positions, school principals and their hiring teams will also conduct on-site interviews with scheduled applicants beginning at 12 noon. To be considered for an interview, please submit an application HERE. If selected, you will be contacted prior to February 4 to confirm your interview time. Certified positions only include teachers, occupational therapists, psychologists, speech language pathologists, and other support professionals.