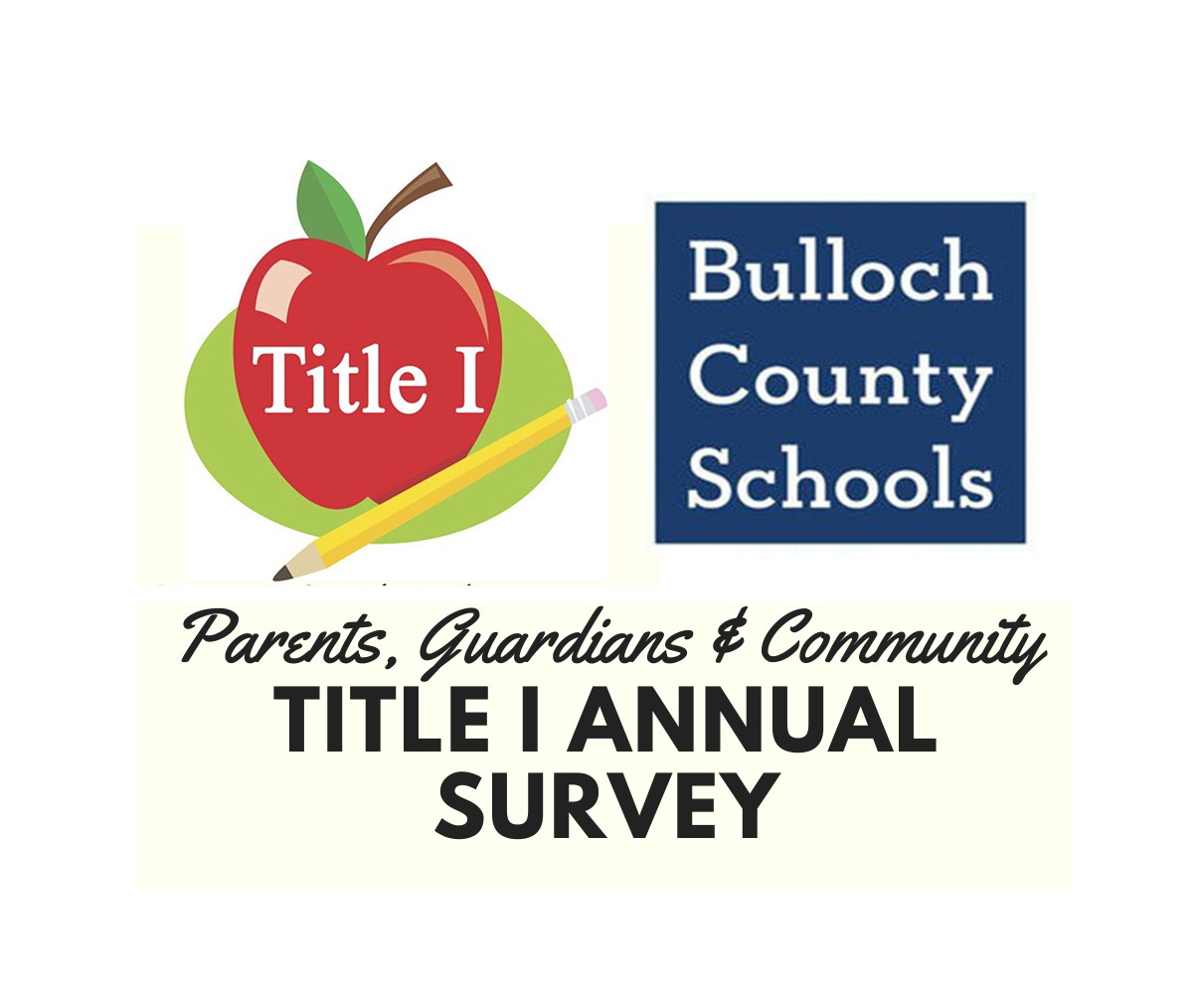 Bulloch County Schools is conducting its annual Title I Parent Meeting and its Title I Parent Survey online through April 15.


Watch the video version of the parent meeting, and then give your feedback on the survey. See the video below and see both on the school district's website here.
Each of the school district's elementary and middle schools, including Portal Middle High School are Title I schools. Statesboro High School and Southeast Bulloch High School are not Title I schools.
The survey is available in English and Spanish. Parents can select their preferred language once they access the survey.
Those without internet access may visit their child's school to use a computer kiosk. If you would prefer a paper copy of the survey, please contact your school's Family Engagement Specialist.
A link to the meeting video and survey were also sent to parents via email, and for those who have opted in to receive short message service (SMS), it was sent by text. They were also posted to the  school district's website and its Facebook and Twitter pages.
---
Bulloch County Schools