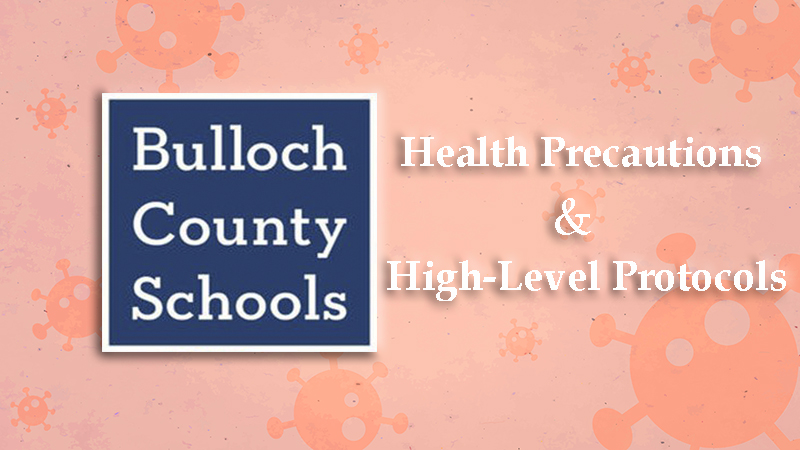 Bulloch County Schools is increasing public health precautions and activating next level protocols. This decision is due to the high spread of COVID in the community and information provided by the Southeast Health District and Georgia Department of Health.

Based upon information provided to Bulloch County Schools on August 12 by the Southeast Health District, in conjunction with the Georgia Department of Public Health's COVID-19 Weekly COVID-19 Status Report, the school district is transitioning to the High-Spread community level protocols within its Return-to-School Plan for Infectious Illness Mitigation.
Bulloch County Schools will continue to serve students in both its traditional face-to-face and virtual learning settings. School district leaders will continuously monitor local public health conditions from trusted sources and implement the district's action plan for infectious illness.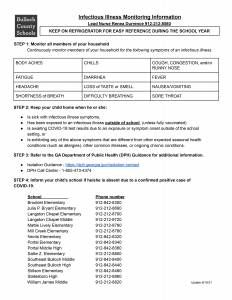 "It had been our hope to not have to disrupt school operations as we had planned but circumstances have become such that we do need to temporarily adjust," said Charles Wilson, Superintendent of Schools.
Wilson notified board of education members, school principals, and district directors Thursday afternoon that he was activating the High-Spread protocols. This means additional precautions have been activated to more strongly encourage masks and social distancing,  increase frequency of sanitizing and disinfecting,  begin a schedule of school-wide fogging in addition to the schools' intermittent or targeted fogging, alter school meal service and recess practices to promote social distancing, limit or eliminate field trips, and increase disinfecting frequency and social distancing on school buses. Schools have begun transitioning their operations, and it is the district's expectation that all schools and offices complete these transitions to the High-Level protocols by August 20.
"We will keep these measures in place until the level of community spread falls back down to the "No/Moderately High Spread" level or unless our criteria change," Wilson said.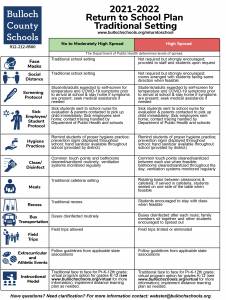 All families are encouraged to practice the personal responsibility of conducting a daily health self-check.  For review, the school district's Return-to-School Plan for Illness Mitigation is posted on the homepage of the district's and all schools' websites in the red News Alert area.  A weekly COVID-19 cases, close contacts, and clusters report for the school district is posted on the websites each Sunday.
"I want to reiterate that it is imperative that we continue to keep schools open and operating under the most normal conditions possible, providing our students with a sense of stability while attending to their overall psychological, emotional, mental, academic, and physical wellbeing," Wilson said.