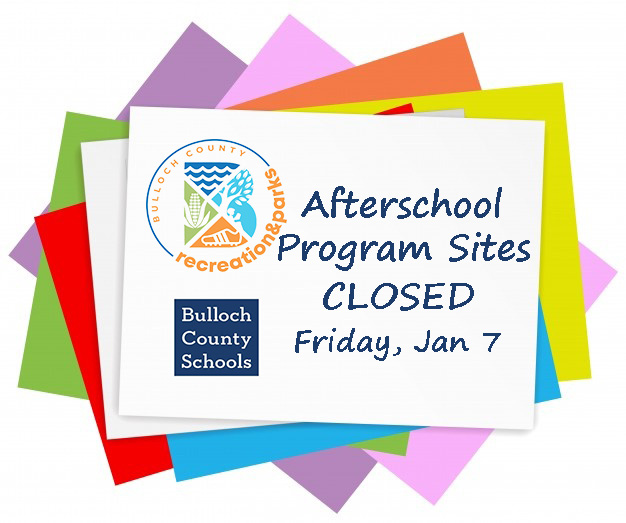 From Bulloch County Schools:


Alert to Families with Children in Bulloch Co. Recreation Department Afterschool Care:
ALL Bulloch County Afterschool program sites will be closed on Friday January 7.
The school district received the following important announcement this evening from Afterschool leadership from the Bulloch County Recreation and Parks who manages the program.
During this week, AfterSchool Program Staff have been participating in several various recreational based trainings to help prepare for this school year. They were just informed that an Afterschool staff member has tested positive for COVID-19, which means that the majority of their staff have been exposed.
They are very sorry for the inconvenience, but per Bulloch County policy (CDC Guidelines) they must take safety precautions and close all Afterschool sites for Friday, Jan. 7.
They will refund all families an $8 credit on their recreation department account for the day. If you have any questions, please contact Meghan Judy at mjudy@bullochrec.com.
They plan to resume all normal activity on Monday January 10.