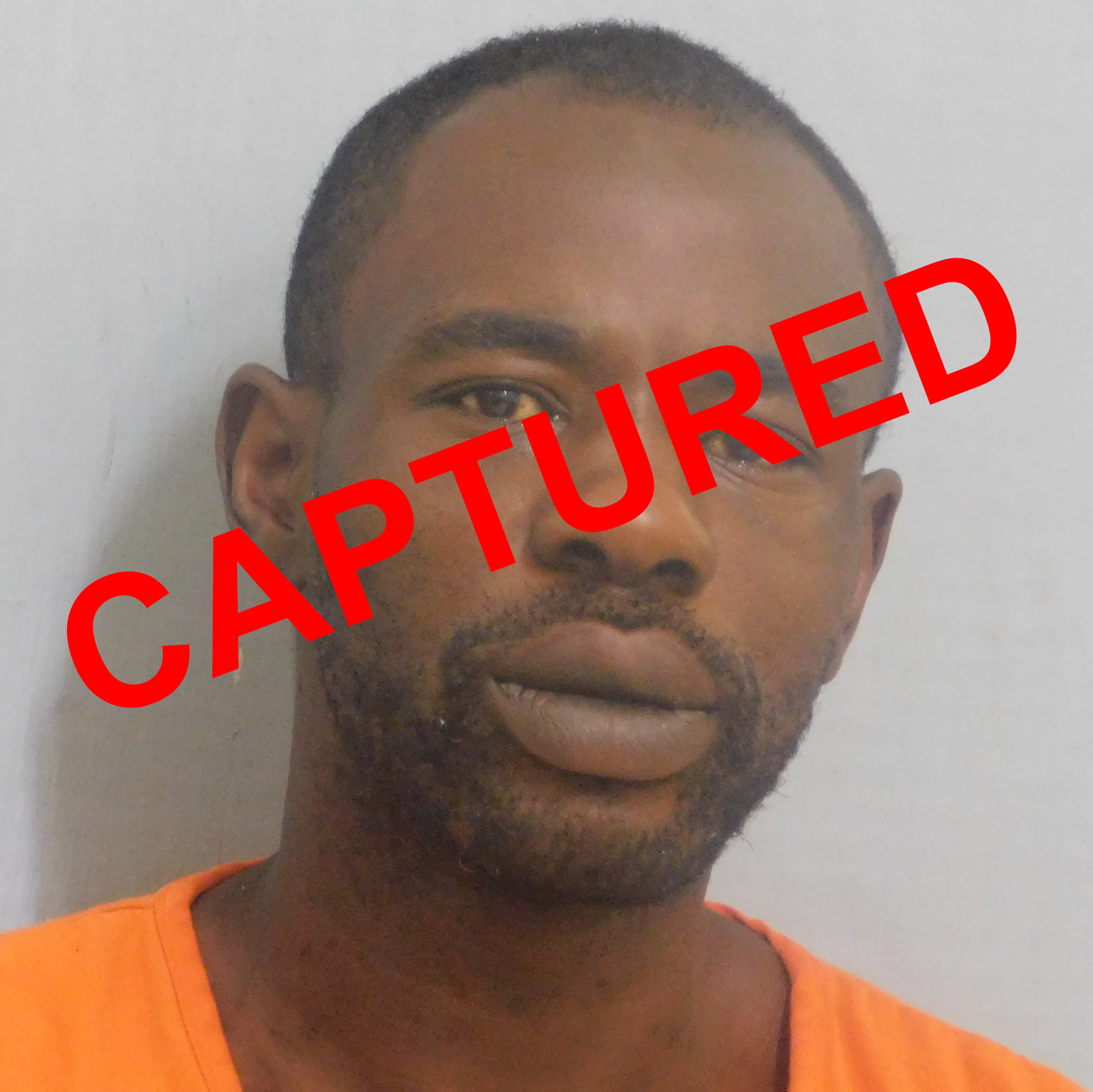 After three days on the lam, Frederick Lamont Jones, an escaped inmate from Screven County, was captured just before midnight last night. A tip from a citizen assisted officers in locating Jones. Screven County Sheriff's Office and Bulloch County Sheriff's Office deputies along with officers from the Sylvania Police Department and Hiltonia Police Department executed a search warrant on Waters Grove Road in Sylvania.  Jones was taken into custody without incident and returned to the Screven County jail.

Screven County Sheriff's Office notified the public at approximately 1:30 a.m. on February 14 that Jones had escaped the jail at 9:50 the night before. He was being held on Armed Robbery charges. SCSO offered a $1,000 reward for information leading to his capture.
An update on Monday stated "Investigation thus far indicates this escape was not planned; Jones took advantage of a moment of inattention on the part of jail staff and fled without offering violence. An internal investigation is still underway and the extent of pending disciplinary measures for the employees involved are still being considered. Searches of the immediate area of the jail and nearby areas have been conducted, including searches with tracking dogs despite the inclement weather conditions. Anyone with information regarding his location should call the Sheriff's Office at 912-564-2013 or 911. A reward of $1,000 for information leading to his arrest is still in effect. Surrounding federal, state and local law enforcement agencies have been notified and are assisting in the search. Georgia criminal code 16-10-50 prohibits hindering the apprehension of a criminal or fugitive, and provides felony penalties that include up to five years in prison. Anyone offering aid to Jones will be prosecuted."
As local, state, and federal agencies assisted in the search, SCSO asked local residents to remain on alert and report any possible sightings to 911 or the Sheriff's Office.
This investigation is ongoing. It is possible more arrests will be made. SCSO offered thanks to "the Bulloch County deputies for all of their help, including the support of their K9 units. Thanks are also due to the Georgia State Patrol, and the Georgia Department of Natural Resources Game Wardens and K9 handler who assisted in the search alongside other federal, state, and local law officers."