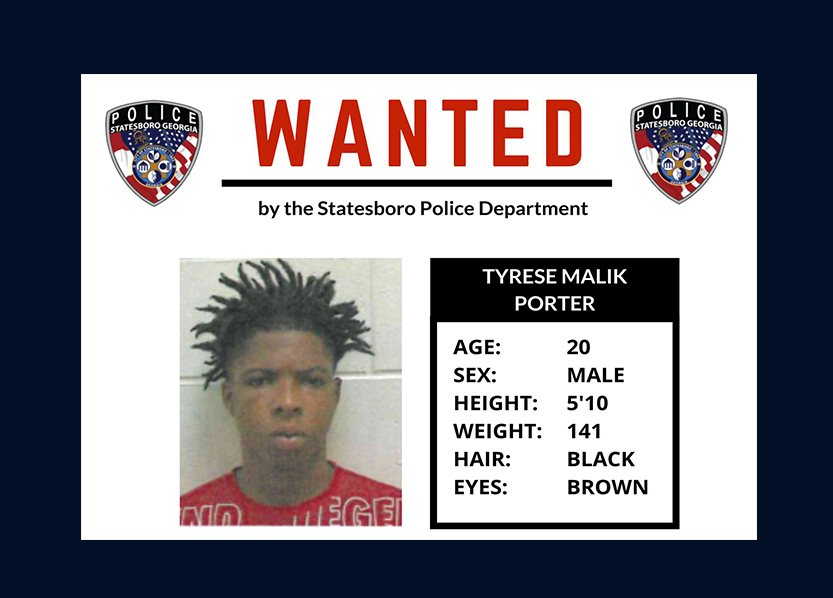 The Statesboro Police Department is seeking the public's help locating Tyrese Malik Porter for his involvement in the August 13 shooting incident at 111 South Apartments.

Anyone with information on his location is asked to contact Detective Short at 912-764-9911 or send an anonymous tip to tips@statesboroga.gov.
One individual, Robert Arthur George, was arrested on August 17 for his involvement in this incident. Detectives continue working to identify any other involved parties.
See Statesboro Police Investigating Aggravated Assault at 111 South Apartments