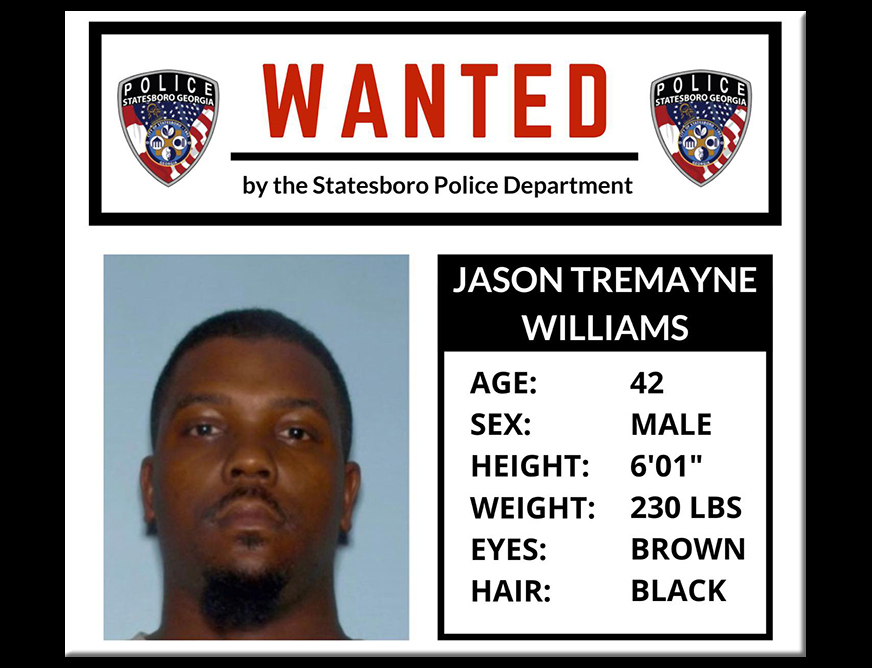 UPDATE: Williams was arrested on June 8.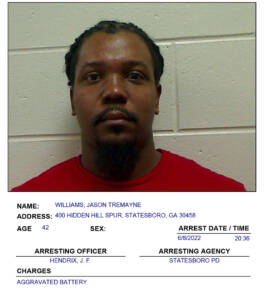 ---
The Statesboro Police Department is seeking the public's help locating Jason Tremayne Williams.
Williams is wanted for Aggravated Battery in relation to an incident that occurred on May 22, 2022.
Anyone with information on his location is asked to contact Detective Purvis at 912-764-9911 or send an anonymous tip to tips@statesboroga.gov.