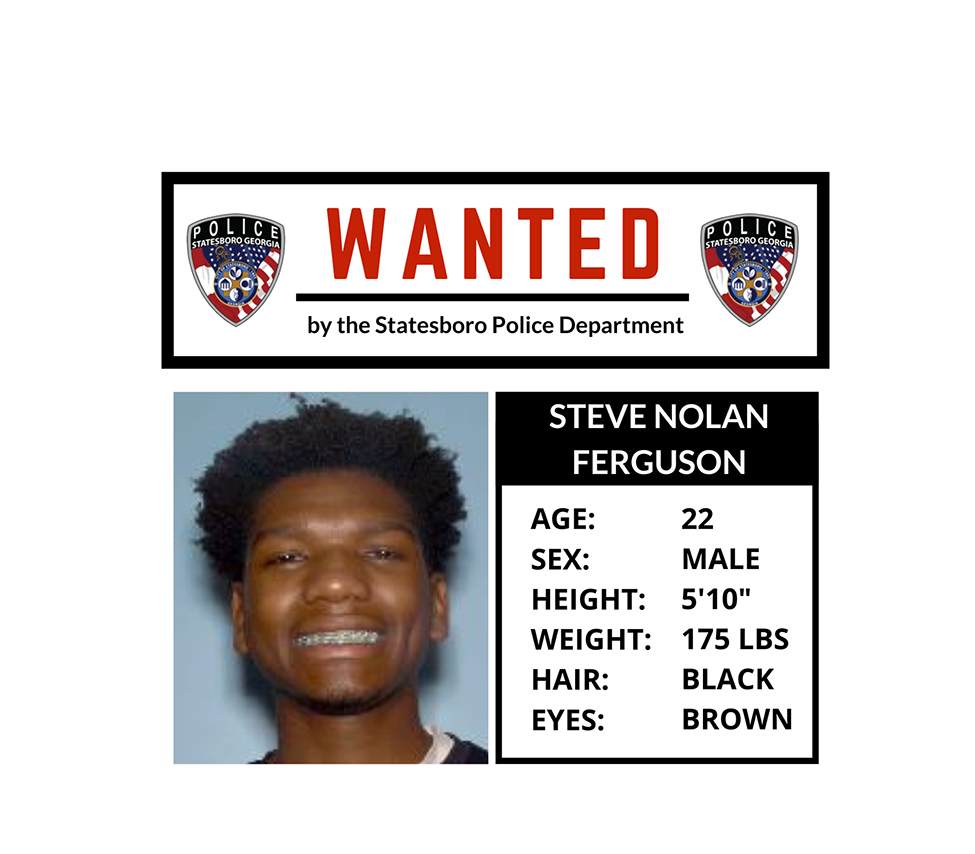 The Statesboro Police Department is seeking the public's help locating Steve Nolan Ferguson.

Ferguson is wanted for an armed robbery that occurred in August of this year at Eagle Court Apartments, located on Lanier Drive.
Anyone with information on his location is asked to contact Senior Detective James Winskey at 912-764-9911 or submit an anonymous tip to tips@statesboroga.gov.