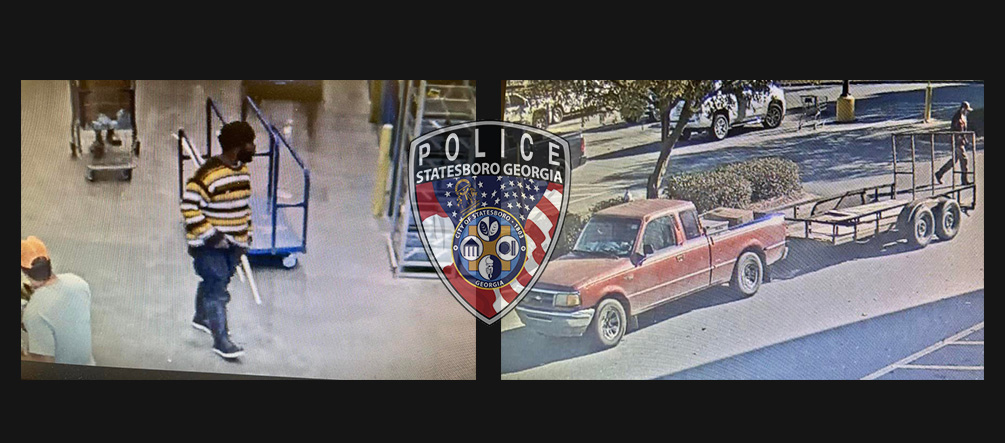 UPDATE: He has been identified.


---
The Statesboro Police Department is seeking the public's help identifying a man that was involved in a hit and run this morning at Lowe's.
We are attempting to identify the male in these photos. He was involved in a hit and run that occurred this morning in Lowe's parking lot. Anyone with helpful information can call Statesboro Police Department at 912-764-9911 or send an anonymous tip to tips@statesboroga.gov.