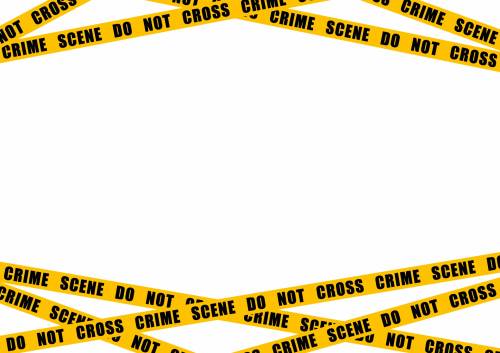 An arrest has been made in a homicide investigation that began Wednesday night.
According to the Statesboro Police Department, patrol officers were called to the 100 block of East Main Street just after 9:00 p.m. on Wednesday night in response to a call of a male being shot.
Upon arrival, officers found James Edwin Henry (23 years old of Portal, Georgia) deceased from a gunshot wound.
Witnesses on scene were able to identify the shooter as 
Rodricus
Scott (40-years-old of Statesboro, Georgia) and Scott was located and taken into custody not long after the incident when he was spotted by a detective who was responding to the original crime scene.
The agency says crime scene specialists processed the residence late into the night and early morning hours while conducting multiple interviews. The incident reportedly began as a domestic dispute between Scott and his wife. Henry reportedly attempted to intervene and was shot. An eight year old child witnessed the homicide.
Scott is housed at the Bulloch County Jail pending further judicial action.  He is charged
with Felony Murder, Aggravated Assault, and Cruelty to a Child-1
st
 Degree
.  Anyone
with information on this case should contact Captain Akins at 912-764-9911.
Chief Mike Broadhead presented at the request of council on Tuesday night on a recent uptick in violence in the City of Statesboro. 

"We took the 10 incidents that have been listed for you – in those 10 shootings, we've had two homicides as well as two aggravated assault cases where people were injured very seriously from gun fire. These 10 instances are where instances where people were actually shot at or near. This does not include random shots fired calls that we are responding to in apartment complexes where we're not able to find anybody or find any reason the shots were fired. Just wanted to make sure you're all aware of it.
We're working very diligently to try to track down the perpetrators, in several of those, arrests have been made or warrants have been issued. The homicide from this weekend is in progress at the moment, I do expect an arrest being made on that case soon, but I can't disclose the ongoing investigation, but I think they're looking positive as far as our ability to identify the shooter in that case."
Broadhead also said the victims and the shooters are almost exclusively right in Statesboro with the exception of weekend homicide where some of the people were from Evans County and that area. "But most of these are our own folks that are having disputes and they're settling them with gunfire," he told the council. 
"Law enforcement by its nature is very much reactive. We don't have the authority to intervene in a shooting before it happens necessarily so then it really lies on the initial responding officers to make sure the scene is protected, and those detectives have been working literally around the clock. I don't know if you know this, but we have seven detectives in the city, but they are busting their hump trying to make arrests in these cases and some of them require a lot of legwork, finding videos, serving search warrants on phones, just trying to connect the dots. I'm really proud of them and the work that they're doing. We are going to bring people to justice in every case that we can, obviously." 
Mayor Jonathan McCollar asked the chief if the uptick is exclusive to Statesboro. 
Broadhead said it is trending elsewhere. "All across the country. Friends in law enforcement in a number of cities across america – all of them are seeing this exact same uptick in violence. I think that what we're seeing is a psychological issue related to the anxiety over the pandemic, the restrictions that were in place, I think we're trying to rebel against society in some cases and obviously the Minneapolis murder that has really kind of lit the country on fire and we're seeing a lot of angst and anxiety over that that I think is manifesting itself in outward acts of frustration and violence."
"We want our citizens as safe as possible," McCollar said. "We have gangs moving into our community and they are engaging our young people on a real level." He commended the Chief and his officers for their diligence and work in the community. 
Broadhead provided the report below.