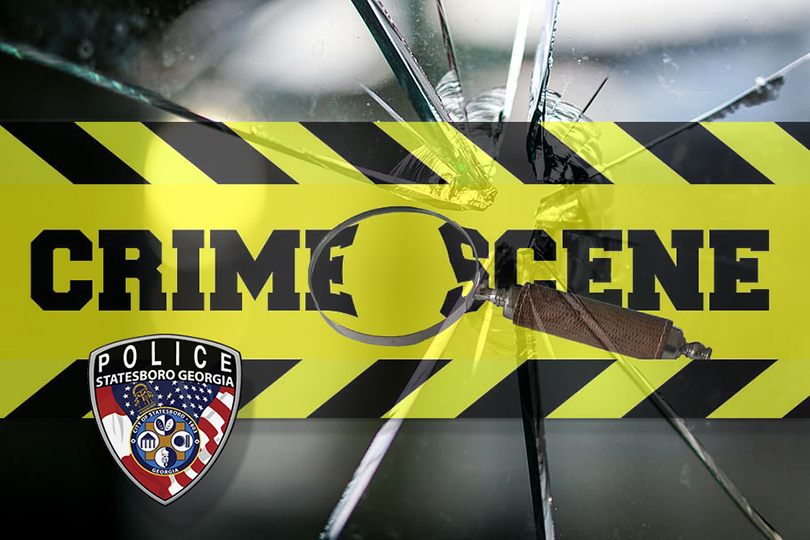 Statesboro Police Department has released a crime analysis of trends in violent and property crimes in Statesboro over a ten year period.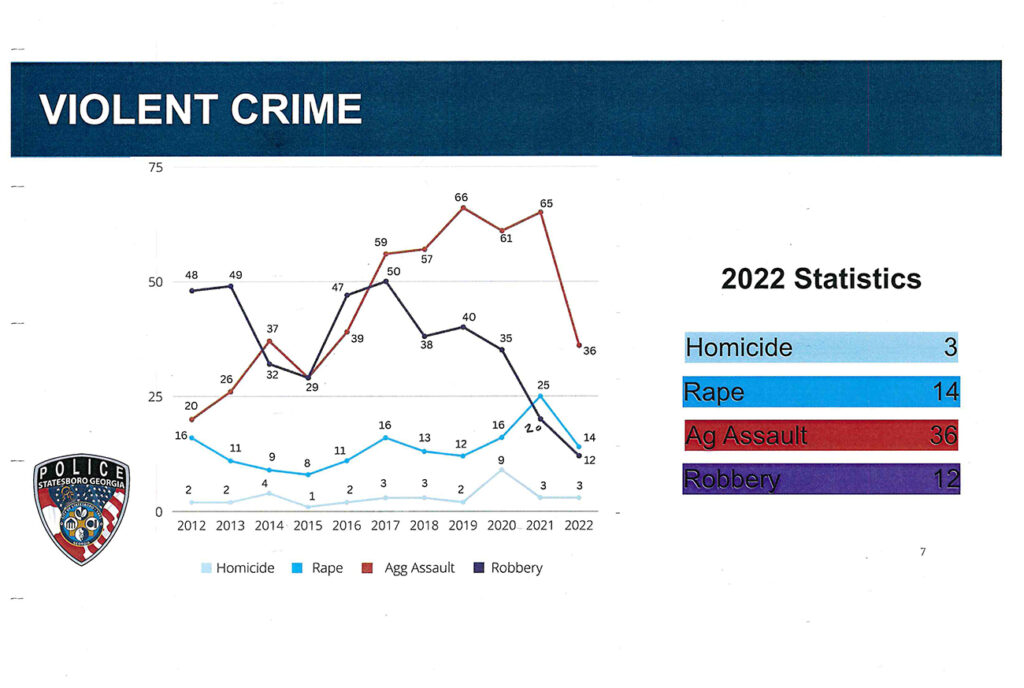 Recently, SPD has received media inquiries regarding trends in crime as reported to this Agency. Crime analysis is conducted on a yearly basis and published in the Annual Report, which is available to the public at www.statesboropd.com under the "Community" then "Annual Reports" tabs. The Annual Report also documents Use of Force data, Citizen Complaint dispositions, Vehicle Pursuit analysis, and many other metrics by which the Agency is assessed. We urge all of our citizens to view the Annual Report to get a better picture of the inner workings of the Statesboro Police Department as a whole.
When asked whether or not we see one trend or another, usually driven by a recent incident or internet commentary on the same, we believe in pointing to the data. Data is fact as opposed to speculation or opinion. Trends are established over years, not days or weeks. Any citizen wanting data on crime in a particular location is welcome to file their Open Records Request at www.statesboroga.gov under the "City Departments" and "City Clerk" tab. Those requests will then be filled in the three working day time frame allowed under Georgia law.
As a very simple representation of ten year crime trends in Statesboro, we've attached two charts for individuals to review. The first is a graph showing trends in violent crime, specifically Homicide, Rape, Aggravated Assault, and Robbery. The second shows trends in property crime. In both cases, with the exception of 2020, all categories appear to be holding steady or decreasing. Again, that is over a ten year period, so the charts aren't skewed by short, difficult periods or single incidents which garner great amounts of publicity. We leave it up to the citizens to make of the data what they will and inquire further through the Open Records process if they desire more precise statistics.