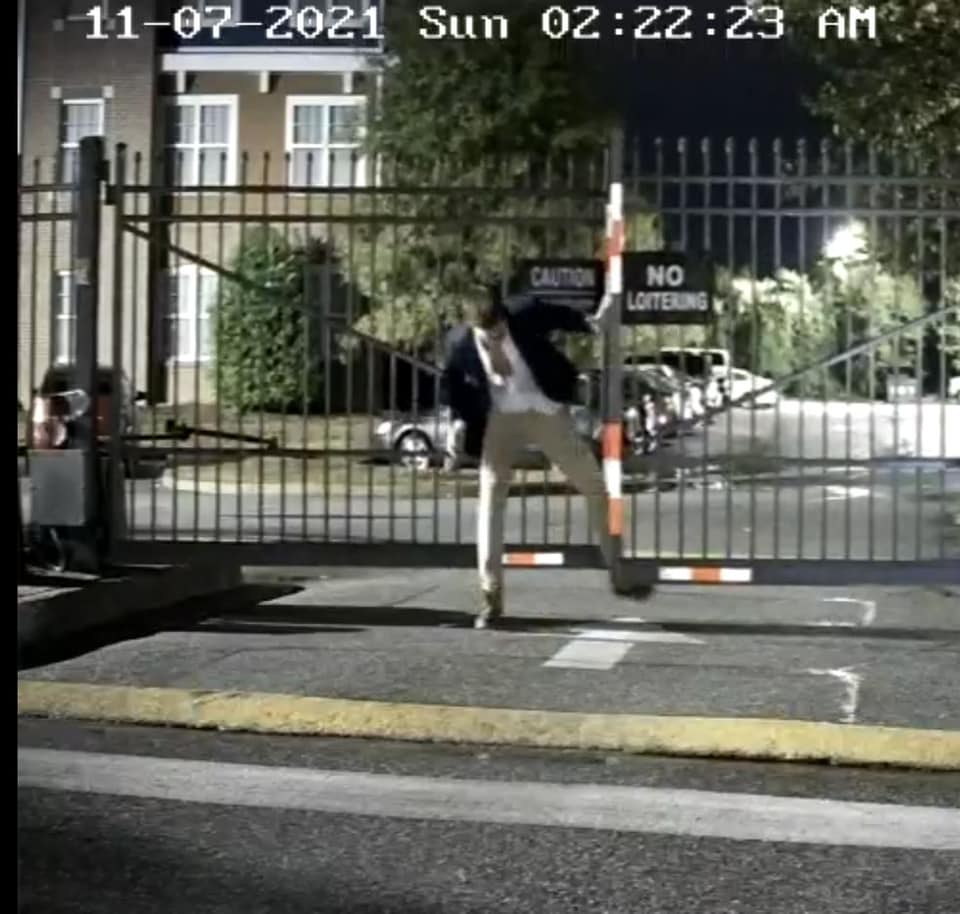 UPDATE from SPD: He has been identified.

---
The Statesboro Police Department is seeking help identifying a male who is seen on video surveillance being dropped off by a white truck and then "football tackling" a gate at 111 South Apartments in Statesboro. See photos and video below.
From SPD:
The male in these photos was dropped off by the white truck so that he could football tackle the gate to get it open. Pretty impressive, but unfortunately that's not the way he should've opened it. It's all fun and games until you damage property. Anyone that can identify him needs to contact Captain Akins at 912-764-9911.