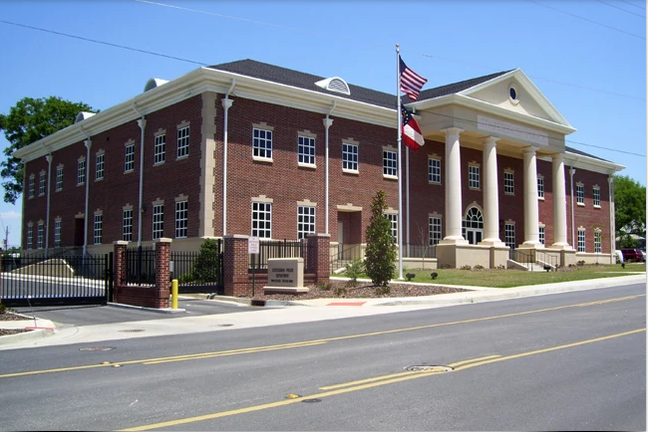 The new head of the Statesboro Police Department has not held his position long, but in his short tenure, he's already made changes to improve the environment for his officers.

Chief Broadhead addressed the City Council Tuesday morning to discuss a new scheduling policy for Statesboro Police Officers in an effort to increase the amount of training officers receive, improve efficiency of the department, and focus on employee health.
"It's a significant enough change to the way we're doing business that the public might want to know about it," Broadhead told council.
Currently, the Department operates on a system of two watches with four shifts. Each shift is 12-hours from either 6 AM to 6 PM or 6 PM to 6 AM. Officers work alternate schedules working 12-hour days on Monday and Tuesday, take Wednesday and Thursday off, and then work Friday, Saturday, and Sunday. The following week, the off days are the "working days." Each shift has a corporal and four to five officers with a shared lieutenant.
A lack of overlap of the shifts means each watch and shift work independently and have almost no interaction with each other. It also means that when someone is sick, another officer must be called in on their off day – potentially after just working a string of 12-hour shifts.
TRAINING
"I'm convinced that ongoing and relevant training is critical to the way we do business," Broadhead said. "I really want to make training a regular part of the schedule." He told council members that the current scheduling set-up means officers receive training on their off days and are paid overtime to attend. It's costly.
In the new schedule, each officer will receive 10 hours of training each month, which is significantly higher than the current training hours in place. Including the training as part of a monthly schedule will also reduce the overtime paid out.
WELLNESS
"Coming in from the outside, I can tell you. Our folks are pretty tired and a lot of that has to do with scheduling."
Broadhead said keeping officers healthy, ensuring they have more time with their families, and offering steady scheduling will lead to achievement of the ultimate goal: higher levels of service. "Officers that are healthy and well-rested are going to make better decisions and we're going to get a better officer out there on the street."
EFFICIENCY
The Statesboro Police Department has had significant turnover over the last 18 months which means resources are limited. Broadhead told council that they see just 8% of their call volume from 2:00 A.M. until 7:00 A.M. but they are fully staffed at the point. From 7:00 A.M. to 4:00 P.M., roughly 41% of the call volume comes in, leaving the peak times being 4:00 P.M. to 2:00 A.M. at over 50% of the call volume with the shame coverage as the 2:00 A.M. to 7:00 A.M. period.
The new system, which was created in a collaborative effort by Broadhead and the patrol officers, calls for six 10-hour shifts on two watches with shift overlaps giving the department more flexibility.
The new shifts will work (1) 7:00 A.M. to 5:00 P.M., (2) 4:00 P.M to 2:00 A.M. and (3) 9:00 P.M. to 7:00 A.M. Additionally, everyone will work on Tuesdays and will have one 10-hour training day each month. As a plus, the ERT team (Statesboro's version of SWAT) will add an extra four hours of training each month, bringing the team to 20 hours per month- well ahead of the required 16 hours per month.
Broadhead said the department will test out the shifts over the next six months and re-evaluate based on feedback from the officers as to whether they will keep the new scheduling program, create some sort of hybrid, or go back to the 12-hour shift.
"I really do believe that once they've worked this and understand it and see what those training days will do for us, I think they're going to love it," Broadhead closed.
The new plan will be implemented effective July 1.