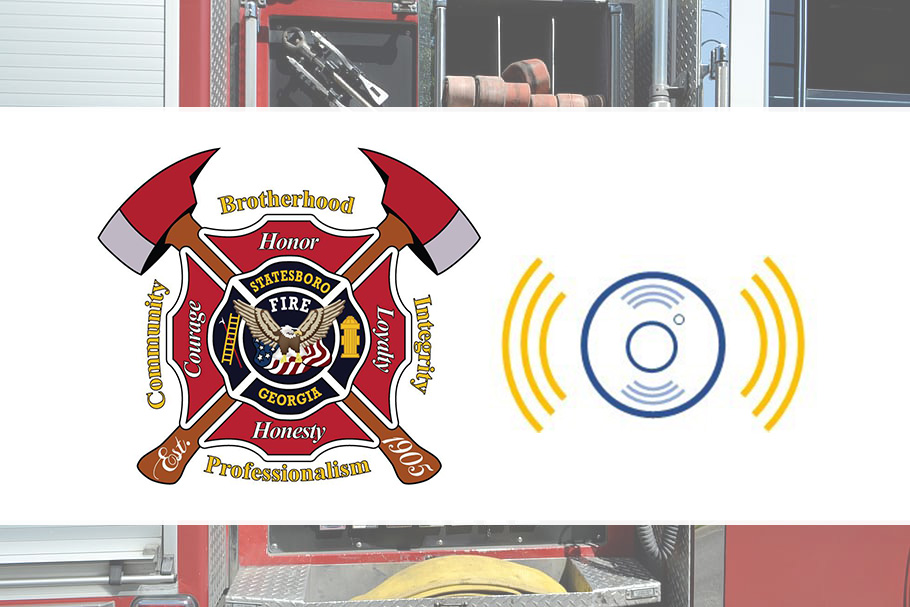 The Statesboro Fire Department will host a "Smoke Alarm Blitz" on Saturday, December 10 starting at 10:00 a.m.

Statesboro firefighters will be stationed at Luetta Moore Park which is located at 585 Martin Luther King Jr. Drive in Statesboro and will offer door-to-door checks for working smoke alarms in the neighboring streets around the park. If deemed necessary, firefighters will install as many as three free smoke alarms for each home as needed. The free smoke alarms are provided by the American Red Cross of Southeast Georgia.
"Working smoke alarms are an essential part of home fire safety," says Statesboro Fire Prevention Chief Stephan Hutchins. "The alarms provide early warnings in fire emergencies and allow occupants to quickly escape dangerous structures. Our objective for this event is to install 500 free smoke alarms in local residences."
The Statesboro Fire Department offers free smoke alarms and installation to citizens year-round and hopes to host more Smoke Alarm Blitz events in 2023. The department's last blitz event was held in February 2020. Future blitz events were indefinitely suspended due to the COVID-19 pandemic.
"The goal of the blitz events is to greatly reduce the risk of fire-related injuries and fatalities among the residents of Statesboro," says Hutchins. "We're excited to be back in the community and offering these events again."
Statesboro residents living near Luetta Moore Park may pre-register for a fire alarm check in their home at www.statesborofd.com or by calling (912) 764-3473. Anyone with questions about the free smoke alarm program can contact the department at (912) 764-3473 or email fire.department@statesboroga.gov.