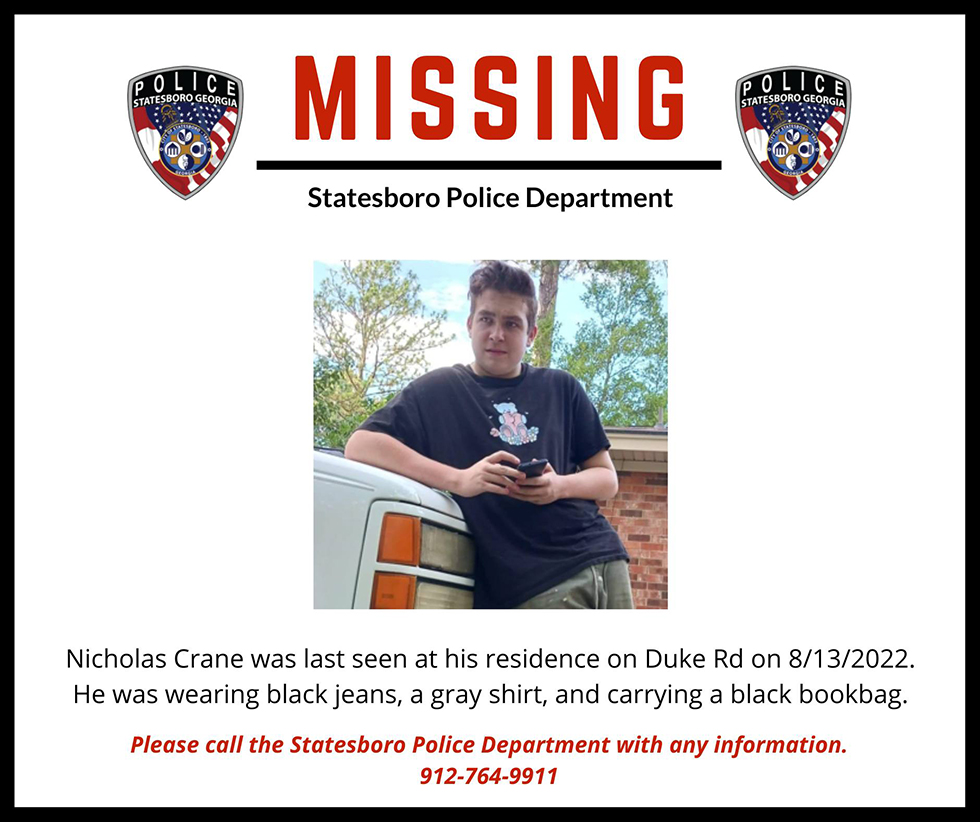 The Statesboro Police Department is seeking the public's help locating a missing teenager, Nicholas Crane.

Crane is 17 years old. He was last seen at his residence on Duke Rd wearing black jeans, gray shirt, and carrying a black book bag. No foul play is suspected.
Anyone with information on his whereabouts is asked to please contact the Statesboro Police Department at 912-764-9911 or submit an anonymous tip to tips@statesboroga.gov.