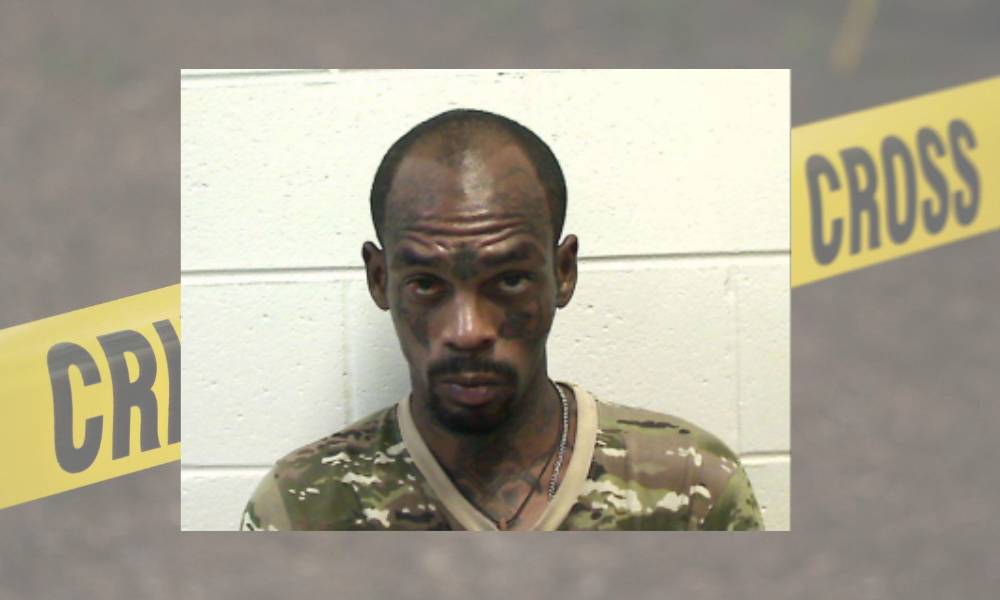 Over the past month, SPD patrol officers and detectives have worked a variety of cases with a common denominator, the suspect. The incidents were as follows:

7/15/20- The window of South Georgia Gun and Pawn on Northside Drive West
was shattered. Video surveillance was provided showing the suspect.
7/20/20- A residence on Loretha Street (several blocks west of South Georgia
Gun and Pawn) was burglarized. Evidence was collected from inside the home
pointing to a suspect.
8/7/20- Patrons at the Coin Laundry on Northside Drive West reported a suspect
entering the business and exposing himself. Video surveillance was obtained
showing the suspect.
8/13/20- Officers responded to an alarm at the Statesboro Food Bank on Donnie
Simmons Way. Upon arrival, a suspect fled on foot from inside the building but
was observed and described by a staff member.
Follow up investigations by officers and detectives led to the identification of Andrew Perry Clay (29 years old, G.W. Oliver Spur, Statesboro) as the suspect in each of the
cases.
Warrants were issued for his arrest, and he was taken into custody on Matthews Road on 8/14/20 after being spotted by an off-duty officer. Clay was transported to the Bulloch County Jail and charged as follows: one count of Burglary-1st Degree, one count Burglary-2nd Degree, one count Criminal Damage to Property, and one count
Public Indecency (misdemeanor). He remains at the Bulloch County Jail pending further judicial action.