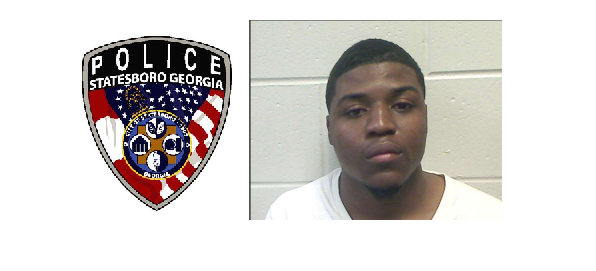 The Statesboro Police Department has made an arrest in an aggravated assault investigation.
The agency says patrol officers responded to the 100 block of Lanier Drive in Statesboro on Saturday, March 7th. They were responding to a report of shots fired.
When officers arrived, they spoke with a number of witnesses who indicated "
that a group of males had exited a car and fired several rounds in the direction
of a second group of males and females walking down Lanier Drive," according to a news release.
The Statesboro Police Department says the incident was not random and stemmed from contact between the two groups earlier at Parker's Enzone. No one was injured during the incident.   
SPD says one of the suspects was taken into custody with the assistance of Georgia Southern University PD officers. 24-year-old Fabian Kirkland of Clyo, Ga was arrested following a traffic stop near the scene. He was taken to the Bulloch County Jail where he has been charged with Aggravated Assault and Probation Violation.
Detectives with the Statesboro Police Department are currently working to identify the other males involved in the firing of the gunshots. Anyone with information has been asked to contact Detective Kreun at 912-764-9911.