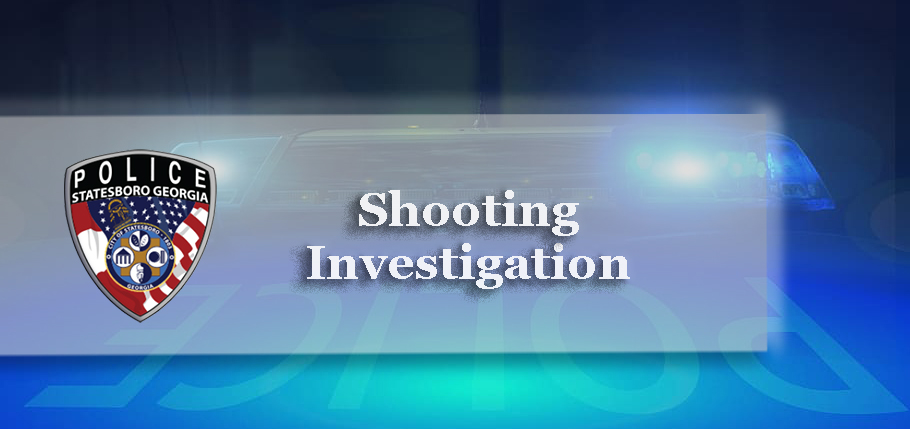 Statesboro Police Department detectives are investigating a shooting that occurred late Wednesday night at 111 South Apartments.

Officers responded to a man suffering from multiple gun shot wounds. He was transported to Memorial in Savannah. After reviewing surveillance footage, detectives have identified persons of interest and are seeking to interview them.
From SPD:
On 1/25/23 at 11:30 p.m., SPD Patrol officers responded to 111 South Apartments on Rucker Lane for an adult male shot at that location. Officers arrived and located the adult male victim in the parking lot suffering from multiple gunshot wounds. Quick medical aid rendered by these officers, along with the efforts of Bulloch County EMS and East Georgia Regional staff, stabilized the victim for transport to Memorial in Savannah. He remains at Memorial under care as of this release. The victim is listed as a student at Georgia Southern University according to their records.
Detectives responded to process the apartment in which the shooting occurred. Dispatchers and detectives were able to quickly access the complex's surveillance footage via the Fusus system and develop several early investigative leads. Detectives have identified persons of interest in the case and are actively seeking to interview them. The incident appears, at this time, to have been confined to a single apartment and between individuals known to one another. Staff at 111 South are cooperating fully in the investigation.
Anyone with information on this case should contact Senior Detective Cross at 912-764-9911 or submit an anonymous tip to tips@statesboroga.gov.