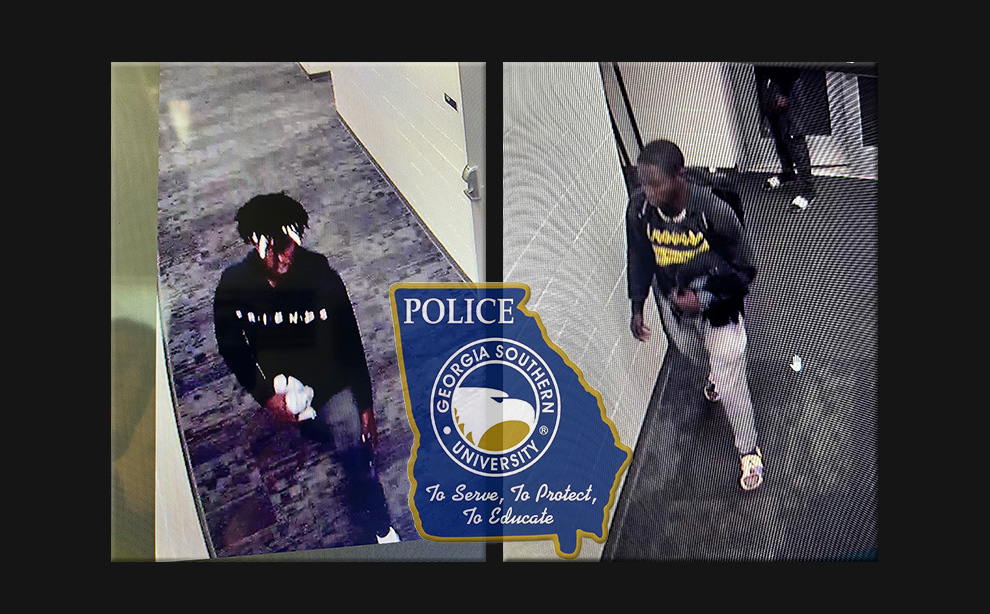 Georgia Southern University public safety is seeking the public's help identifying two individuals in an ongoing investigation.

See images below. Anyone with information on the identity of either is asked to contact University Police Investigator Williams at 912-478-5234.
Anyone who wishes to provide information and wishes to remain anonymous can do so through Eagle Eye Witness at https://finops.georgiasouthern.edu/publicsafety/contact-us/eyewitness/.
GSU PD: The individual in the black sweatshirt with yellow writing has the white spot in his hair. It appears to be on the left side of his head.