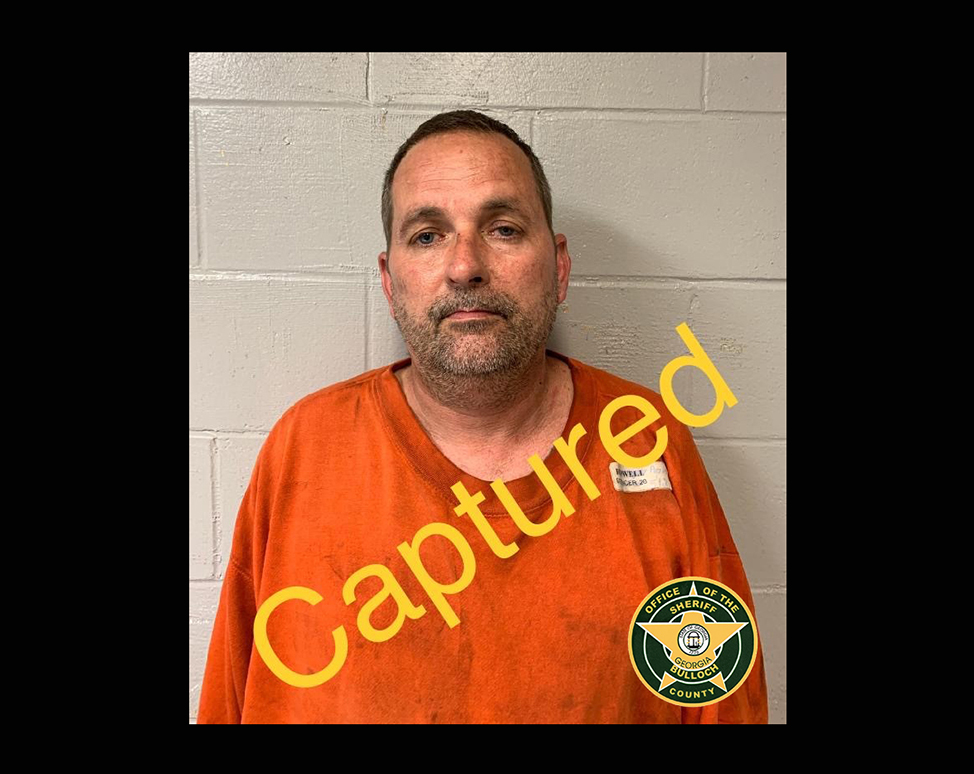 According to the Bulloch County Sheriff's Office, yesterday's escapee, Spencer Popwell, has been captured and is back in custody.


51 year-old Popwell, who is serving time for felony theft, escaped from prison work detail Monday. Bulloch County Sheriff's Office, as well as Statesboro Police Department, were searching the area of Jones Mill Road and Lester Road/Coach Lee Hill Blvd and surrounding areas yesterday afternoon trying to locate and capture him.
SPD put out an alert yesterday that Statesboro High School was on lockdown due to the area the inmate was last seen and the heavy presence of officers, and stated that the school was not under a serious threat. Officers escorted students to their vehicles and staff waited with other students for parents to arrive.
BCSO shared this morning that Popwell is back in custody and that more information will be released once it is available.
Sheriff Brown thanked the numerous agencies, as well as the public, who assisted or provided information in the search for Popwell.