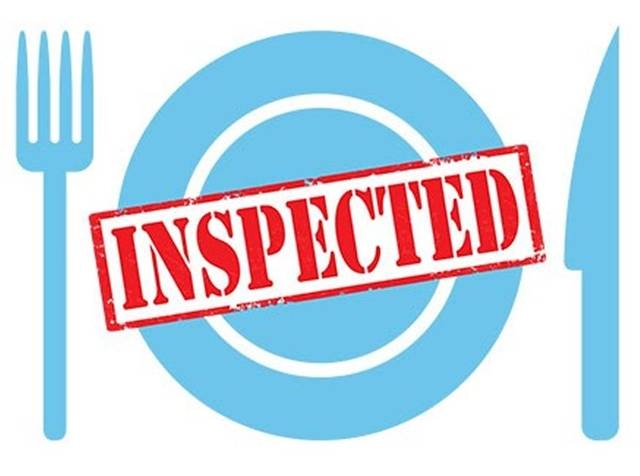 The latest health & restaurant reports for Effingham County establishments:

The following restaurant and health inspection reports are for the period beginning July 14, 2019 and ending July 20, 2019. All reports are public information, published by the Georgia Department of Public Health and posted in a conspicuous location at the establishment. Any questions about scores should be directed to the Department of Public Health.
Any restaurant with a C grade or F grade will have the link to the full report detailing point deductions below the grade.
LOST PLANTATION GRILLE

1 CLUBHOUSE DR RINCON, GA 31326
Phone Number: (912) 826-2092
Permit Type: FS
Last Inspection Score: 89
Last Inspection Date: 07-19-2019
For More Information Call: (912) 754-6850
EYM PIZZA OF GEORGIA, LLC (PIZZA HUT OF RINCON)

5667 21 HWY S STE 103 RINCON, GA 31326
Phone Number: (912) 826-6388
Permit Type: FS
Last Inspection Score: 86
Last Inspection Date: 07-19-2019
For More Information Call: (912) 754-6850
KENTUCKY FRIED CHICKEN

457 S COLUMBIA AVE RINCON, GA 31326
Phone Number: (912) 657-2523
Permit Type: FS
Last Inspection Score: 98
Last Inspection Date: 07-19-2019
For More Information Call: (912) 754-6850
TACO BELL DRIVE THRU RESTAURANT

459 S COLUMBIA AVE RINCON, GA 31326
Phone Number: (912) 295-2270
Permit Type: FS
Last Inspection Score: 95
Last Inspection Date: 07-18-2019
For More Information Call: (912) 754-6850
LARRY'S GIANT SUBS (SPRINGFIELD)

1283 S HWY 21 SPRINGFIELD, GA 31329
Phone Number: (912) 236-1331
Permit Type: FS
Last Inspection Score: 92
Last Inspection Date: 07-17-2019
For More Information Call: (912) 754-6850
STARBUCKS COFFEE #52822

429 S COLUMBIA AVE STE A RINCON, GA 31326
Phone Number: (206) 491-1095
Permit Type: FS
Last Inspection Score: 91
Last Inspection Date: 07-17-2019
For More Information Call: (912) 754-6850
DOMINO'S PIZZA #4109

449 S COLUMBIA AVE STE G RINCON, GA 31326
Phone Number: (770) 777-2217 ext.
Permit Type: FS
Last Inspection Score: 96
Last Inspection Date: 07-15-2019
For More Information Call: (912) 754-6850
FIREHOUSE SUBS

449 S COLUMBIA AVE STE H RINCON, GA 31326
Phone Number: (912) 536-3411
Permit Type: FS
Last Inspection Score: 96
Last Inspection Date: 07-15-2019
For More Information Call: (912) 754-6850