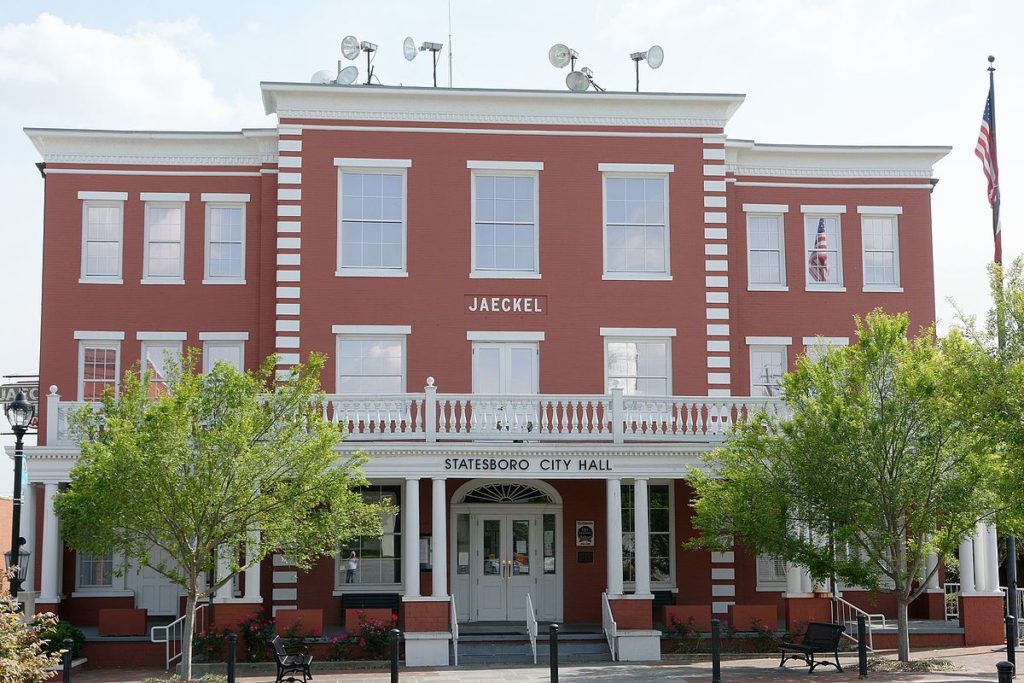 The City of Statesboro will be providing 'Operation Safe Disposal' Wednesday, December 21 – Wednesday, December 28. There will be 5 sites available for 24 hour disposal of boxes, packing materials, and wrapping paper. The sites are only available for these items. No household garbage or Christmas trees will be accepted.

From Statesboro Police Department:
The men and women of the Statesboro Police Department are always thinking of ways to prevent crime. The holiday season is a time filled with the spirit of holiday gift-giving and spending time with loved ones, family, and friends. However, it's unfortunate to say that this time of year can also sometimes be followed by sadness due to an unwelcome occurrence: home burglaries. Modern-day "Grinches" can tell which houses are now stocked with brand-new flat screen TVs, computers, cameras and other valuables by the empty gift boxes stacked outside homes waiting for solid waste collection.

In an effort to deter thieves from driving around Statesboro neighborhoods looking for high-end holiday trash boxes from TV's, computer gaming systems, sound systems, etc. we have teamed up with departments within the City of Statesboro to introduce Operation Safe Disposal. This new program will offer citizens a safe manner to dispose of the boxes, packaging materials and gift wrapping paper from holiday gifts.
The City of Statesboro will be providing containers for holiday box drop-off at five temporary, 24 hour locations to accept boxes, packing materials and wrapping paper from Wednesday December 21st through Wednesday, December 28th :
Statesboro Police Department (25 W Grady St)
Statesboro Fire Department Station #2 (1533 Fair Rd)
Statesboro Public Works Department (5 Braswell St)
Statesboro Waste Water Treatment Center (302 Briarwood Rd)
Public Parking Lot on Railroad St at Hill Street
No Christmas trees, household garbage, yard waste or other similar items should be placed in these temporary holiday recycling collections containers. We would also like to remind our citizens that the Bulloch County Recycling Centers will be closed on December 24th at 1pm and reopen on December 26th for operation during their normally schedule business hours. Citizens are encouraged to deposit their cardboard boxes for recycling at one of these centers.
Message from City Manager Randy Wetmore:
On behalf of the Mayor and City Council and City Employees I want to wish everyone a safe holiday season. We hope that Operation Safe Disposal will help reduce the loss of property by providing people with an alternative place to take their boxes rather than having them sitting in front of their homes for regular pick up.
I want to thank the Police and Public Works & Engineering Departments for working together to create this program and provide an extra service to the residents at no extra cost to the citizens. This type of interdepartmental cooperation is important in allowing the City to provide a higher level of service than would otherwise be possible.