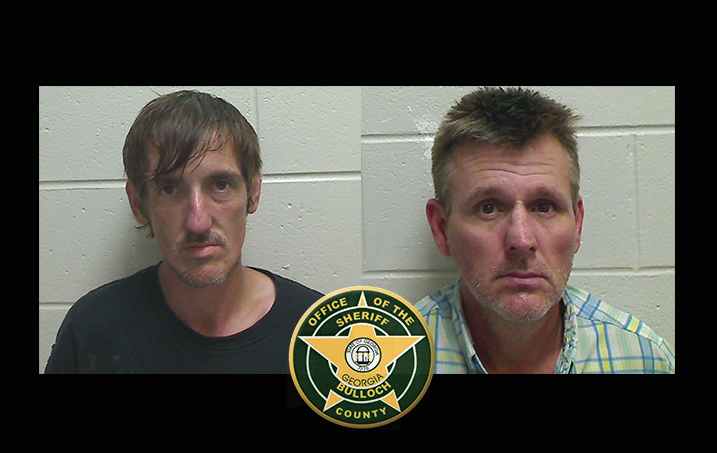 Bulloch County Sheriff's Office deputies recently arrested two men for catalytic converter thefts, as well as other charges:

During the early morning hours of August 21st Bulloch County Deputies, while on routine patrol, encountered a suspicious vehicle at Cotton Tire in the City of Statesboro. Sergeant Jason Borne and Deputy Jeremy Hall were aware of a series of catalytic converter thefts in Bulloch County. Upon observing the vehicle in the Cotton Tire parking lot with it's lights off, Borne and Hall conducted an investigative stop of the vehicle. They felt there was possible criminal activity in progress due to the location, time and actions of the occupants of the vehicle. K-9 Corporal Dustin Lanier and his canine partner, Pike, arrived on the scene to assist. Pike alerted the Deputies to the possible presence of narcotics in the vehicle. During their investigation Deputies recovered multiple tools that were commonly used to cut catalytic converters and commit burglaries. They also seized an illegally possessed firearm as well as located a catalytic converter that appeared to have been removed from a vehicle.
Sheriff Brown commended Sgt. Borne and Deputy Hall on their attention to detail and willingness to take additional investigative steps, which most likely prevented additional thefts of catalytic converters. Sheriff Brown commented that the damage done to vehicles in these cases is often times much more costly than the catalytic converter itself.
This investigation is active at this time and anyone with any information is encouraged to contact Investigator Jonathan Fadden at 912-764-1747.