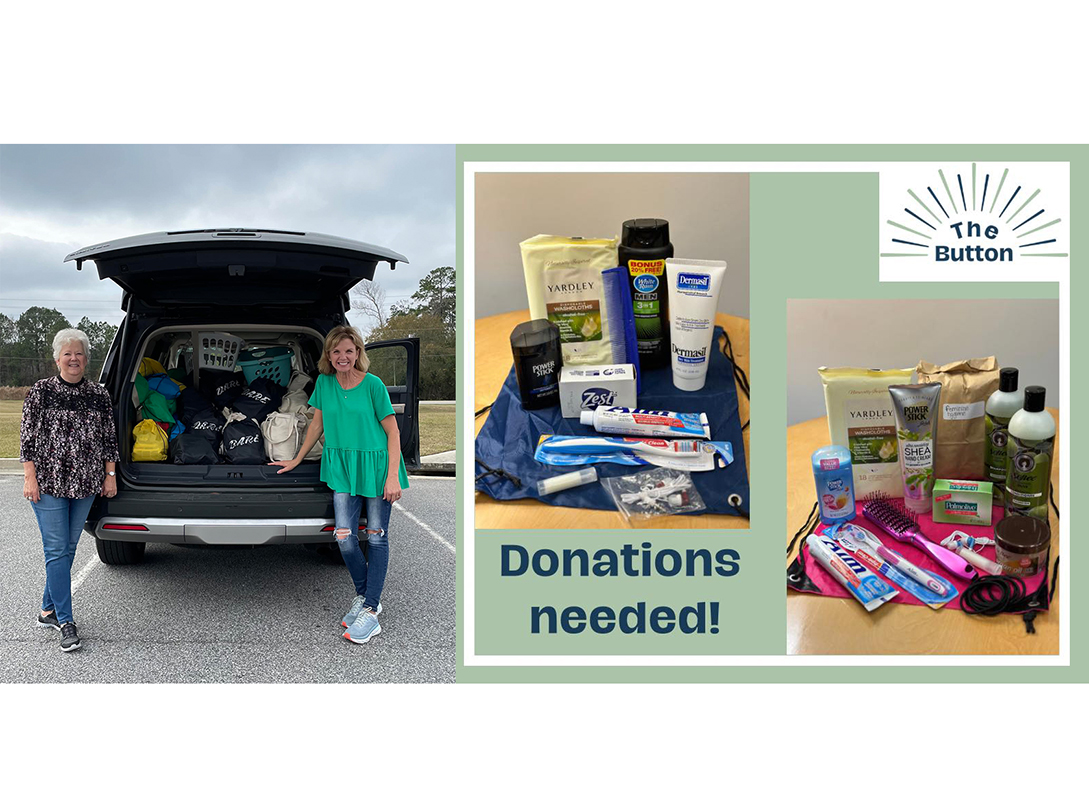 Founder Liz Corbett said that when she began The Button in the spring of 2022, she knew there was a need, but had no idea it would take off like it has.


The Button has grown exponentially since it began, and is now registered as a 501(c)(3) organization with the state of Georgia. The non-profit, through middle and high schools in Bulloch County, discreetly provides free personal hygiene items to students. From April 2022 through October 2023, over 1,100 students were served, and over 20,000 needed items were provided to those students.
How Does it Work?
Any student that is in need of personal hygiene items at home can use the link located within the school website on the counselor's webpage or within each student's personal class link located beside where they request to see the school nurse or counselor. Once inside the link, there is a checklist of 20 items the student may need at home, as well as a fill in the blank section at the bottom in case they need something not listed. Each student request is filled in a brown paper bag or plastic grocery bag closed tightly with the student's lunch number written on the outside, and includes a note of encouragement. The bags are delivered to the front office of the school where an adult sends a private message to that student's 5th or 6th period teacher. The students are discreetly notified and pick up their bags before they go home. Items can be requested on a one-time or recurring basis.
"This is a wonderful tool for our middle and high school students to give them the personal hygiene items they need free of charge so they can feel clean, confident, and ready to learn," says Liz, "This project is serving a huge need in Bulloch County."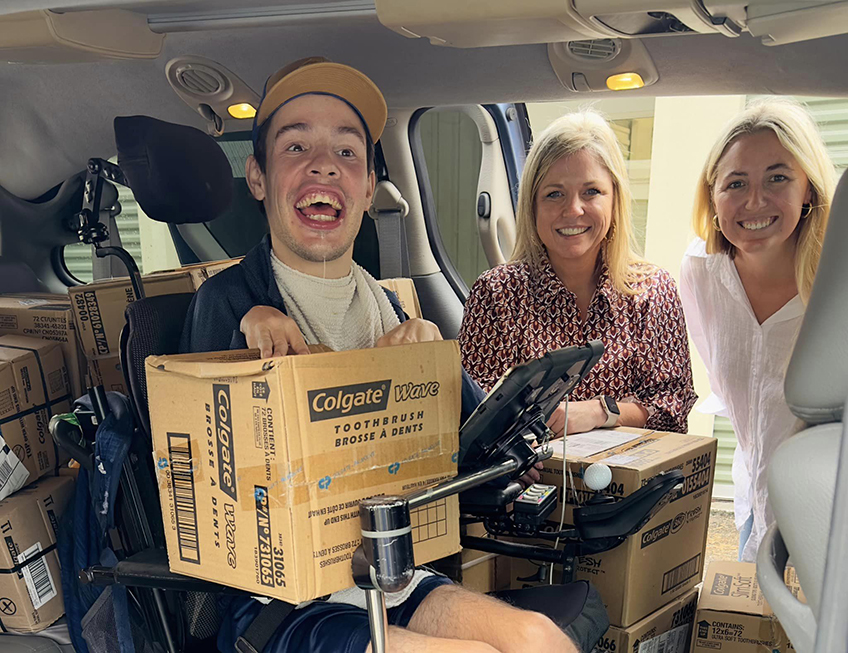 Donations:
The most requested items are shampoo, conditioner, hairbrushes, hair elastics, soap, surface wipes, body wipes, toothbrushes, toothpaste, feminine hygiene products, chapstick, lotion, and deodorant.
The Button is currently also filling Holiday Bags. Donation bins are available at two locations, Statesboro Chamber of Commerce, located at 97 South College Street, and Statesboro Convention and Visitors Bureau, located at 222 South Main Street.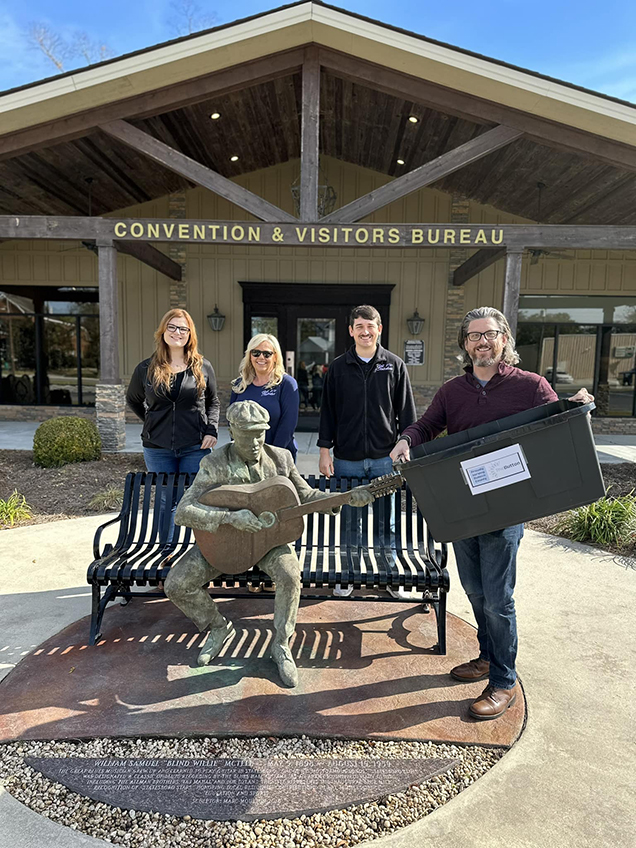 Anyone that would like to contribute financially, donate items, or volunteer, may contact Liz Corbett at lizabeth.corbett@gmail.com.
If your business or organization is interested in collecting supplies for the The Button, contact Liz Corbett at lizabeth.corbett@gmail.com.
Another way to donate is through Amazon. See The Button's Amazon wishlist HERE.