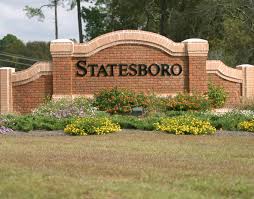 After more than a year of benchmarks and a series of applications dating back to November 2014, America's Best Communities Grand Prize Winner was announced at a live-streamed ceremony Wednesday night.


The eight finalists gathered this week in Denver, Colorado, the home of sponsoring companies DISH Network and CoBank, to present their revitalization strategies and share progress made in achieving new growth. Following the presentations, the top three were announced during the America's Best Communities Grand Prize Ceremony.
Statesboro landed the third place spot and the crowd loudly cheered as representatives from the city accepted the check for one million dollars!!
The contest is a nationwide race for funds designed to give back to communities that are trying to revitalize economic development and make their hometowns better. Statesboro was one of eight cities to make it to the list of finalists, all of which received a $100,000 to help "make their vision a reality."
3rd place – $1 million – Statesboro, Georgia
2nd place – $2 million – Lake Havasu City, Arizona
1st place – #3 million – Huntington, West Virginia
Statesboro's revitalization plan focuses on The Blue Mile, an underdeveloped stretch of Main Street that connects its downtown to the Georgia Southern University campus. The strategy aims to reclaim the area as a safe, desirable place to live, regain its economic health and restore its historic identity.
The other five contenders were:
Madison, Indiana
Arlington, Washington
Chisago Lakes Area, Minnesota
Meadows Valley, Idaho
Tualitan, Oregon
Click here to see all 350 cities that participated. Statesboro is the only community from Georgia to be considered.
The contest is sponsored by Frontier Communications, DISH Network, Co-Bank, and The Weather Channel.
Check out the America's Best Communities Facebook page for the video of the ceremony and more information.