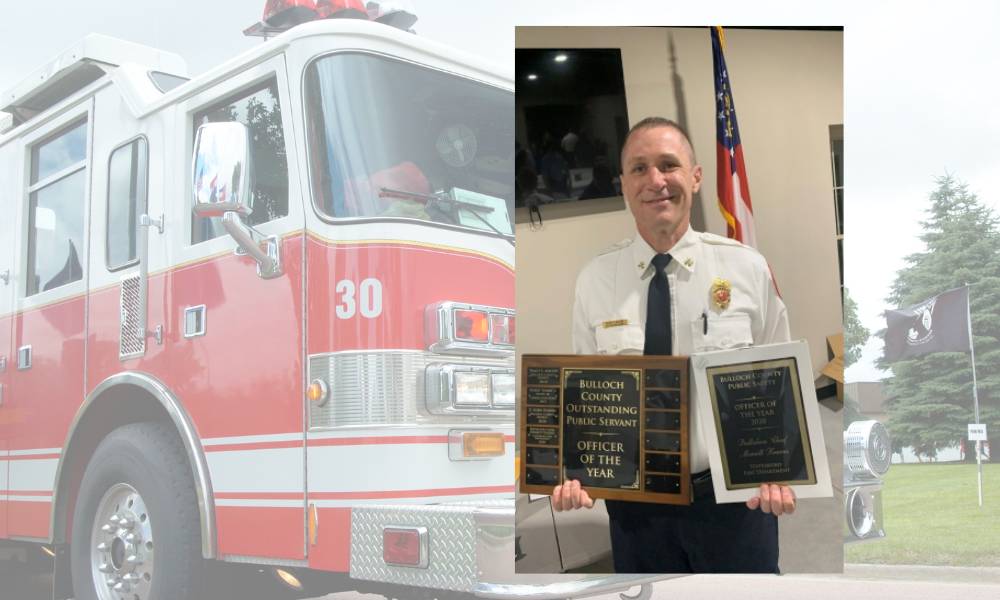 A part-time professor at East Georgia State College and battalion chief with the Statesboro Fire Department has earned a special award.

Merritt Kearns was recently named Bulloch County Outstanding Public Servant Officer of the year.
From a press release by EGSC:
Chief Kearns is a part-time professor for the Fire and Emergency Services Administration (FESA) program at EGSC.  He has been a professor since the beginning of the program and assisted with the original design of the FESA Bachelor's degree program that began in Spring of 2016.
Chief Kearns has been with the Statesboro Fire Department for 15 years. He became a battalion chief 3 years ago.
"Chief Kearns is an asset to the FESA program at East Georgia State College," said Beverley Walker, the FESA program director.  "He has been teaching in the program since its inception and has contributed so much to the growth and development of our FESA students. This award is well deserved."