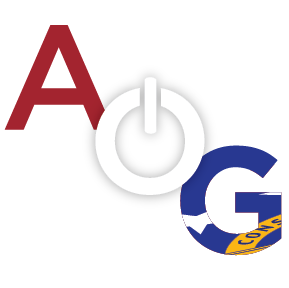 One of Statesboro's finest doesn't wear a uniform, but that's not to say he isn't qualified.

Rio, the K9 partner of the Statesboro Police Department's K9 team spends his days on the streets with Advanced Patrol Officer Kyle Briley. They have been working together for a little over a year, but they are probably one of the closer teams in the department. As one of the most beloved officers in the department, Rio has his own specially-equipped car for duty and his own office-kennel at the department.
Rio is a single-purpose drug dog from Germany trained at American K9 in Daytona. The majority of his work is in Statesboro and Bulloch County, but Rio has many friends in surrounding areas and he and his partner, APO Briley, can be called at any time by any agency in the region who may need their help.
Many of his commands are given in German, but Rio usually knows what to do on his own. He is always eager to work and will go until he finds his target. Rio is not one to give up, and for such a simple prize: a kong. (Keep that in mind for his February 19th birthday!)
Hiring Rio meant an $8,500 investment for the department and a well-trained handler. In 2014, Officer Briley requested to be a part of the K9 team for the department because of his love of dogs and his passion for training. He was trained by American K9 in Daytona and he and Rio began working together in August 2014. Now, APO Briley is recertified annually.
Rio trains a substantial amount, too. Every Monday, he and APO Briley spend at least four hours out at the training facility near the Statesboro airport and in various locations in Bulloch County to fine tune Rio's skills. The benefits of the range training include helping Rio maintain his independence and seek drugs without commands or the use of a leash, but on the other hand, visiting schools, parks, churches, and stadiums gives Rio a different environment to master. Both are integral to training since Rio's work spans far beyond traffic stops. He patrols businesses, parks and even government buildings as a precautionary measure at the request of property owners.
All the training helps Rio's cases stick in court. APO Briley spends many hours documenting Rio's reliability which helps their cases remain airtight legally.  They take into account the weather – including temperature and wind, behavioral changes, and the terrain when evaluating an alert.
Rio is not just easy on the eyes – he has brains, too! At the ripe age of three-and-a-half, Rio already has a series of accomplishments under his belt. Since he was hired, Rio has ventured on nearly 1,000 deployments with a success rate in the high 90's. Officer Briley will tell you that he does not believe Rio is ever wrong. If there is an odor, he will alert. The imperfect percentage accounts for human error when drugs cannot be found because of extenuating circumstance. Rio does not alert an odor when there is not one. Based on his hire date and the shifts he has worked, Rio averages two searches an hour. Of course, that is not say Rio is searching the streets of Statesboro constantly. Some days are busier than others, but when Rio's on the clock, you can bet he is working hard.
APO Briley says the hardest days with Rio are the ones he has to go to court…without Rio. When he is in his uniform and grabs his keys, Rio thinks he is going to work, too. It devastates him to be left behind. Officer Briley's wife usually has to distract Rio with a substantial amount of noise so Briley can get out the door.
Rio has a brother at home, Cain, who is an eight-year-old lab-beagle mix. They don't play too much, though. Rio is a little more "active" than Cain who spent many years as an only child.
Last month, Rio and APO Briley traveled to Daytona during recertification where they received accolades as a Top 10 Team out of over 100 from around the country. The four-day annual seminar put on by American K9 includes three days of scenarios to challenge the K9 teams with world class instructors and evaluators, and one day dedicated specifically to certification. Rio and Briley ranked No. 5 and won 'Most Improved Team.' That's quite the feat considering last year the two only had two months experience together.
Rio and APO Briley rely heavily on the department's administration for support, specifically with regard to the intensity of the training, as well as that of the community. Franklin Chevrolet is one of the top supporters both financially and with training vehicles for APO Briley and Rio. Bulloch deputies Kurt McGlamery, Randall Norman and Eric Simms have also played a powerful role in working with Officer Briley and Rio. And for all his health and wellness needs, Rio frequents Gateway Animal Hospital off 301 where he gets the red carpet treatment. Briley says their success is a direct reflection of every person who supports their efforts.
As for the personal relationship between Officer Briley and Rio, it is unbreakable. And yes, Rio gets lots of belly rubs and "I love you's" when he is not on the job.