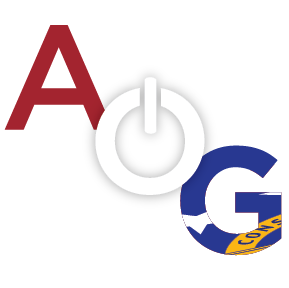 The Statesboro Police Department's Emergency Response Team (ERT) is one of the elite tactical teams in Georgia – and not just by self-proclamation. The pseduo-regional tactical team is one of the agency's greatest assets.

The name ERT is synonymous with others like SWAT, SRT, and HRT, but for Statesboro, ERT is a tradition. The team was formed 25 years ago under an emergency response team, which is why they've chosen – and kept -the acronym.
Comprised of Major Robert Bryan, Team Leader Jared Shababy, Assistant Team Leader Sneed Collins, Thomas McKeithen, Louis Parker, Patrick Webb, Travis Kreun, and Jeremy Glisson, the team assembles some of Statesboro's finest with an unparalleled level of expertise. Advanced Patrol Officers, a Corporal, a Detective, and a Major are the building blocks of the team, but rank is irrelevant on ERT. What would be a 'superior position' departmentally on the SPD is not considered on this squad.
A fairly young force, most of the team has been with the Statesboro Police Department since the beginning of their law enforcement career, but not necessarily as ERT members. It isn't just anyone who can be a member of ERT. The meticulous vetting process is not just physical by way of the challenging qualification obstacle course. Accompanied with a full interview process, an in-depth psychological evaluation, a higher marksmanship requirement, and approval by every member who is already on the team, there's also a one year probationary period.
The team isn't quite as large as it needs to be, though. Major Bryan says he'd like to see at least five more members added to the team. That would allow ERT to have a complete entry team (8), a utility team (4), and a sniper team (2).
Like most police work, the ERT has an unpredictable schedule and many months of the year, they spend more time with each other than with their own families. That's because the threshold of commitment is much higher. Most of their operations are planned, or an execution of a plan they've been training for, but those operations can come about at any time. They're on call 24/7, and more often than not, members of the team are volunteering to offer additional resources outside of Statesboro.
Their training is all-encompassing, but still focused on the needs of Statesboro. Most of their work relates to barricaded persons and high-risk search and arrest warrants. A typical operation lasts no more than 30 minutes to an hour, which is good considering they all have regular 'day jobs' with the police department.
The training range where the ERT practices out on Highway 301 is not just an open field. Complete with a firing range and a rigorous obstacle course that would claim the life of many 'regular' citizens is just another day on the course for these gentlemen where they make it look so easy.
(In video: Sneed Collins)
No doubt the work they do can be dangerous. Louis Parker says his family worries a lot, but he tells them it's the 'safest thing he does.' He says he knows he can trust his teammates abilities and their judgement.
The community believes in them, too. Not only have various groups stepped up to sponsor training events and participation in competitions like the International SWAT Round Up, more recently a civic organization in Bulloch County paid the entire tab for the swap to the Daniel Defense MK 18 rifles the team now uses. It's things like that that keep the team and the department from worrying about the 'anti-police' mentality or from considering passing up resources in an effort to be politically correct. Too, the team voluntarily complies with the NTOA model of SWAT policy, something not all tactical teams in the nation do.
In their official capacity, ERT hasn't always been where they can be seen. It's only been in recent years that a concerted effort has been made to 
engage with the community for the benefit of everyone. Instead of concealing the fact that the team exists, the team has participated in events like Relay for Life and the Tactical Leadership Challenge in addition to various events around town.
The brotherhood amongst the members is beyond obvious, even from a distance. The level of trust goes beyond what is necessary to do their job – McKeithen says they're best friends. They're hard on each other, they fight, and they suffer together to better each other. Most importantly, there is always complete honesty among what they refer to as a 'second family.' They all voiced a true appreciation for what the other has to offer, and at the risk of being too 'mushy,' they're a tight knit group.
The team clearly takes pride in what they do – in a humble way. They're better prepared, they're safer, and they're more vigilant in every action they take.
Ask them one thing they would like to say to the community and you'd be surprised to learn that it's just a simple 'thank you.' They all feel so fortunate for the support of the people of Statesboro and Bulloch County and the mutualistic relationship that exists. "We are here for them. And we're glad to serve."