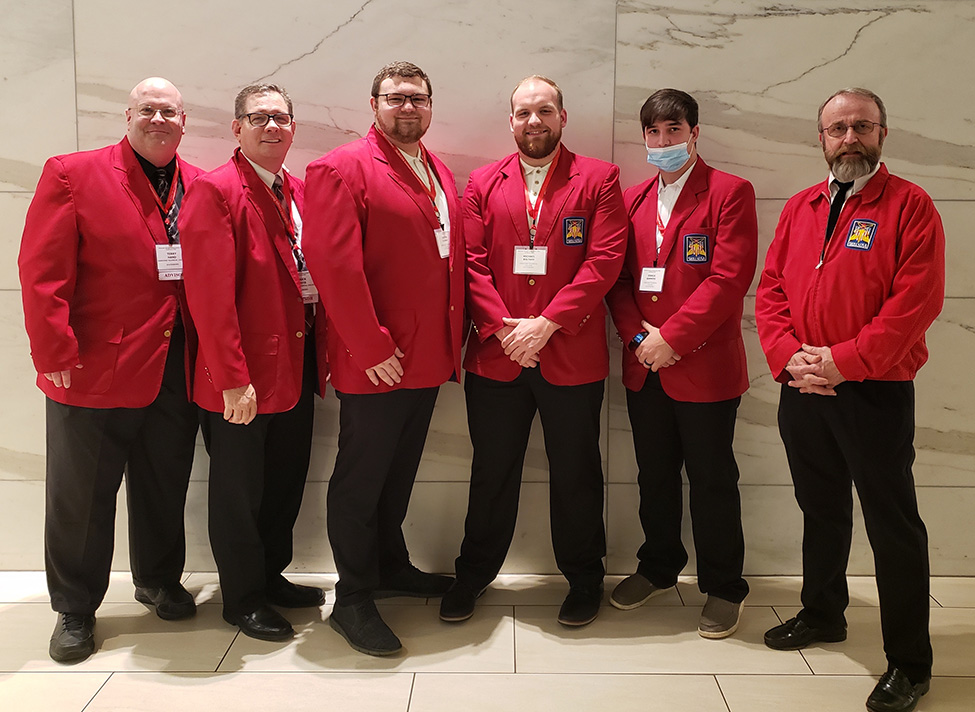 Ogeechee Technical College's SkillsUSA team brought home two medals from the SkillsUSA Georgia State Leadership and Skills Conference in Atlanta recently:

Joshua Summers, a student in OTC's Air Conditioning Technology program, was awarded a gold medal while Michael Bolyard and Justin Clenny, Cybersecurity students, brought home a bronze medal.
"I really feel like what I've been learning in the classroom helped me prepare for the competition," said Summers. "I have been working in the industry for a few years and the competition basically felt like what I do at work. It felt really good to see all of my hard work pay off."
Prior to enrolling at OTC, Summers was hired by a local A/C maintenance company as an intern. He talked about how his experience in the program has helped him move up his company ladder. "When I first started working, I was the least experienced person at my job. Enrolling in the Air Conditioning Technology program at Ogeechee Tech has helped me quickly improve my standing within the company," Summers added.
Shane Todd, Air Conditioning Technology Instructor at OTC, has been taking students to the SkillsUSA competition for years, but this is the first time that one of them has earned a gold medal. "Joshua is one of the most impressive students I've had in a long time. He puts in the work that nobody else sees as far as studying and preparing for class on his own time," said Todd.
In addition to Summers Gold medal, OTC students Michael Bolyard and Justin Clenny brough home a bronze medal in Cybersecurity, a competition that OTC entered for the first time ever.
"There is some incredibly tough competition in the Cybersecurity division and I'm so proud of our students for bringing home a medal," said Terry Hand, CIS Instructor. "Michael and Justin are great students, and we are already preparing to win next year's competition."
Both Bolyard and Clenny began as students in OTC's Computer Information Systems programs and have since added Cybersecurity in hopes to graduate with dual degrees.
By winning the gold medal, Joshua Summers has earned a spot in the SkillsUSA national competition that will be held over the course of several days in Atlanta in June.
---
OTC