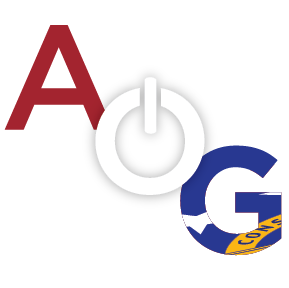 Fourteen year-old, multi-talented musician Micahlan Boney from Claxton has been invited to perform Friday night at the Kiwanis Ogeechee Fair. She will be playing from 8 – 10pm on the Heritage Village Concert Stage. Backing her will be the band Blu Vudu from Statesboro.


These musicians combined will be entertaining the crowd with a variety of music. Some examples are blues, blue grass, boogie woogie, pop, rock & roll, and hoe down fiddle tunes. It will definitely be a mix of something for everyone to enjoy.
Micahlan has been playing music since she was 7 years old, when she first picked up a violin. Because she was a natural and developed such a love of music, she began learning a new instrument every couple of years after that. She currently plays the violin, mandolin, guitar, fiddle, and banjo. Micahlan has recently started teaching lessons on all five of those instruments.
She says some of her musical influences along the way have been Charlie Daniels, Tom Petty, Blind Willie McTell, Joan Baez, and Bill Monroe. She also says that she has been influenced by types of music such as Appalachian music and old blues.
A few places you might have seen Micahlan playing around this area are Locos, Millhouse, Gnats Landing, Eagle Creek Brewery, and Hunters Café at Shellman's Bluff. She also entertains at weddings.
Micahlan has had a busy summer, traveling across five states and playing music with some of the best. While in North Carolina, she competed and was named the Charlie Poole Youth Fiddle Champion. She also competed at Uncle Dave Macon Days in the Nashville area and placed with her banjo playing and her blues singing. At that competition she was up against some very talented artists from all around Nashville. Recently, she was featured on Woodsongs Radio-Hour, which is said to be the Kentucky version of The Grand Ole Opry.
Joining Micahlan on stage Friday night will be the Statesboro-based, blues-rock band Blu Vudu. Together they bring an enjoyable mix of old time and traditional music for the audience.
Blu Vudu has played around Statesboro at places such as Millhouse and Gnats. They also play benefit concerts and private parties. The members of Blu Vudu are Myles Willis(lead guitar and lead vocals), Avery Willis(bass and vocals), and Artie B(drummer). They frequently have guest appearances by key board player, Chuck Hutcheson, who will also be joining Micahlan Friday night. Also, David Horton will be filling in on the drums.
Come on out and enjoy the show!
Click here for Micahlan Boney's Official Facebook Fan Page.
Click here for Blu Vudu's Official Facebook Fan Page.
Video: Micahlan Boney and Blu Vudu
Photo credit: Brooke Bowen Photography